With the release of the fantastic new Minion Movie this week in the UK, we have joined the Minion-mania and are besotted with these cute little characters and their funny little personalities! They're loved by kids and adults alike and can be seen everywhere – two guesses what the kids will be asking Father Christmas for this year!
Like anything else that is cute and cuddly (we're certain they squeak when you hug them), we simply cannot resist attempting to make a cake out of it. So we decided to ask all of our Facebook fans if they could share their Minion inspired cakes with us – well, didn't we have a giggle!
So here we have it….a collection of the cute, yellow little creatures, in all shapes and sizes, and yes, they are all cake!!
Paul's Minion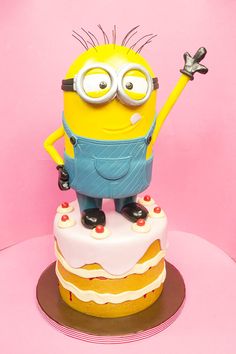 Minions in Fancy Dress!

Clockwise from left: Cakes-n-Crafts, It's All About Cake, Mayree William
So we think it's pretty obvious that Minions enjoy dressing up! Minion characters can be adapted to meet the needs of your customers, family or friends, and I am sure you will agree, it definitely adds to the effect! The cake by It's All About Cake, made us laugh out loud with his cheeky moustached smile and cute little hat – just brilliant!
Girlie Minion Cakes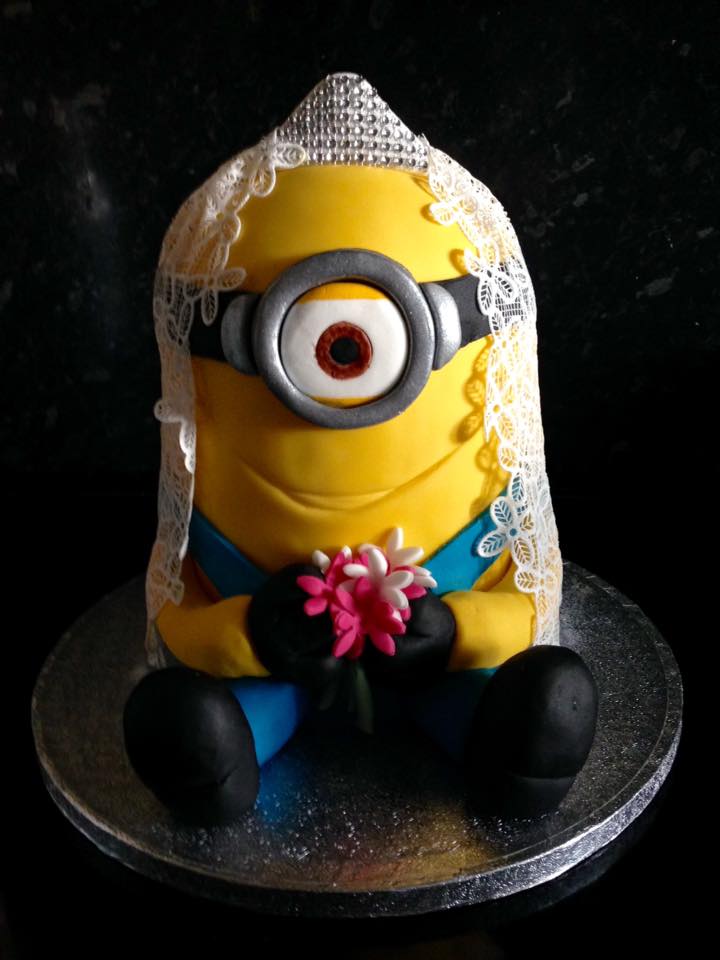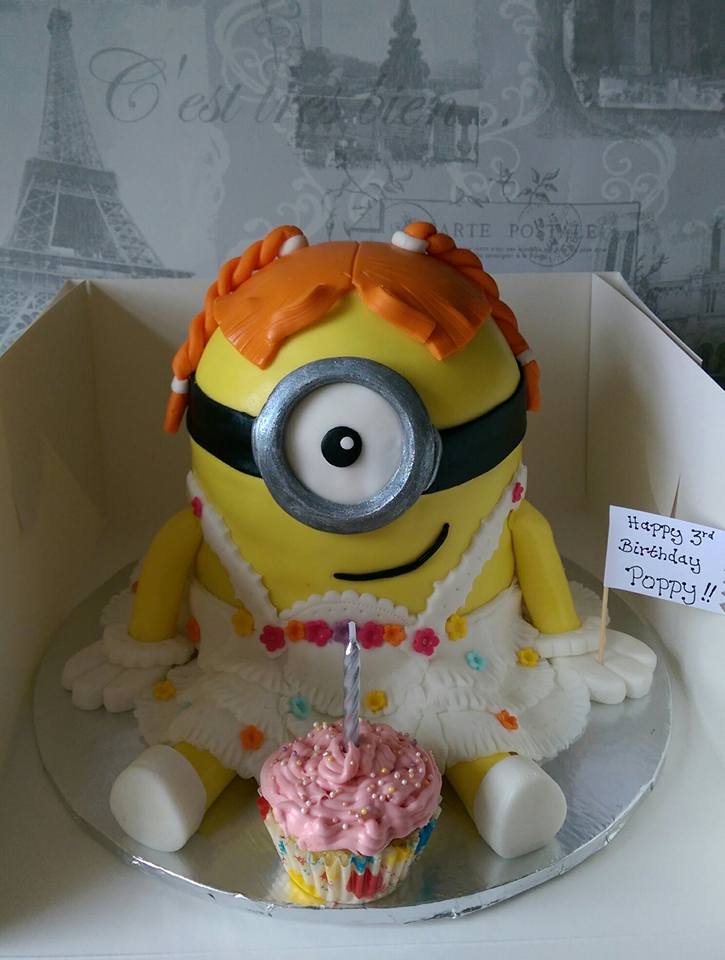 Clockwise from left: Cerys Young, Caroline Doran, Kelly McElwee
Who can resist these three, One-Eyed Monsters?! Little girls and Hen Parties apparently love Minions too! I love their different little outfits, their cute accessories and their pig tails! You could go as simple or as crazy as you like with the the accessories to make them even more cuter! Just adorable 🙂
King of the Crop!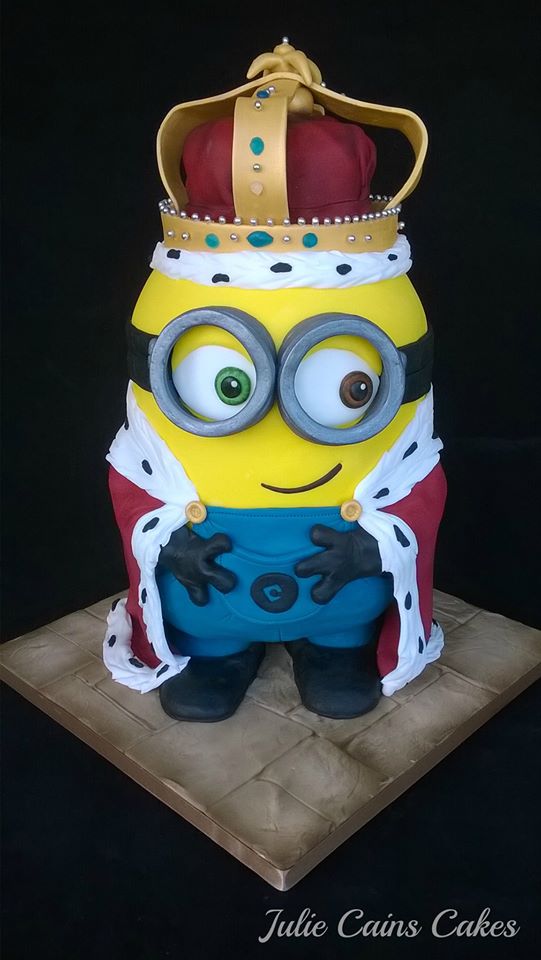 This cake by Julie Cains Cakes is just cream of the crop! We love all the detail on his crown and his cute little robe.
Well done to everyone that shared their cake with us! We loved every single one and have pinned them to our Pinterest Board, so if your cake hasn't been featured here, hop on to Pinterest.
If you don't already have Pinterest, get yourself on there to swoon at all the beautiful cakes out there! Follow us on Pinterest by following this link here.
If you would like to make a Minion Cake, then you can! We have a great, easy-to-follow tutorial that will help you create the basic shape, then you can customise it to be any style you wish! You can view the tutorial

Best of luck making your cake and we hope you enjoy the Minion Madness!!!
The PBSS Team x