Wedding season is well under way and for cake decorators everywhere that means wedding cakes, wedding cakes, and yes… more wedding cakes!!!
June through to September see's a surge in couple's tying the know for better or for worse. However, over recent years, many of these couples have shied away from the standard traditional white tiered wedding cake in search of something slightly more unique. So let's take a look at some of our recommendations for the best non-traditional wedding cakes you can add to your cake decorating resume.
A chocolatey wedding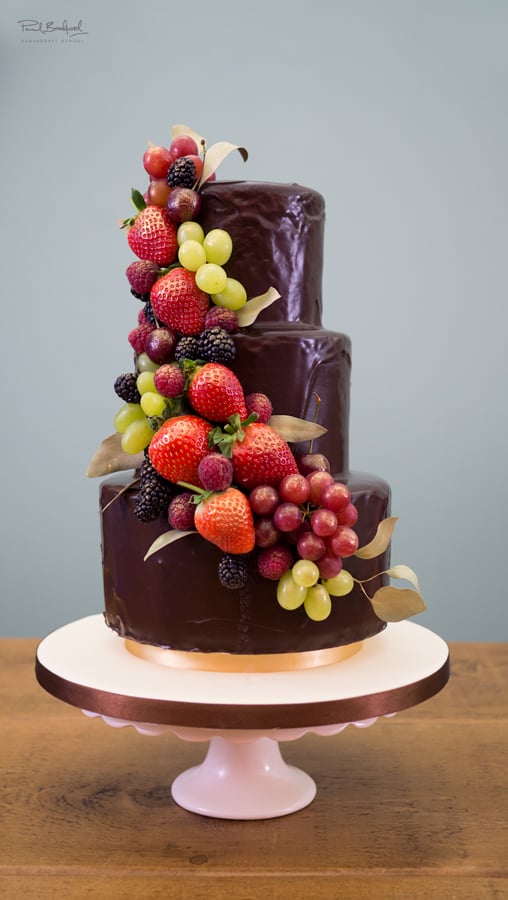 Everybody loves chocolate, right? So what better way to celebrate the sweetest of days than with the sweetest of cakes. Learn how to make the easy choc wedding cake here.
One for the hipsters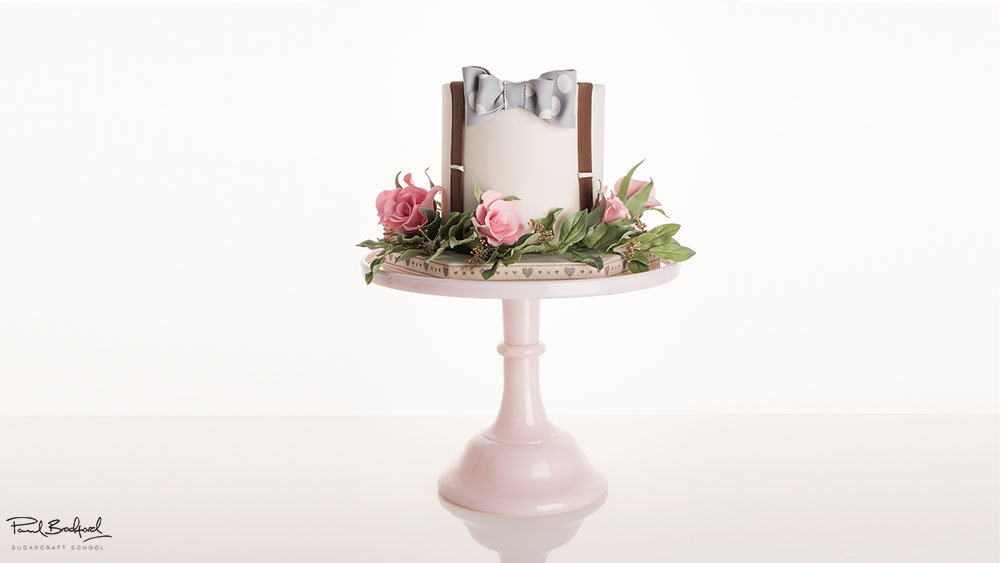 It seems that it's now hip to be a hipster.  Celebrate the ever growing fashion of this sub culture with this hipster wedding cake tutorial.
Black Noir Wedding Cake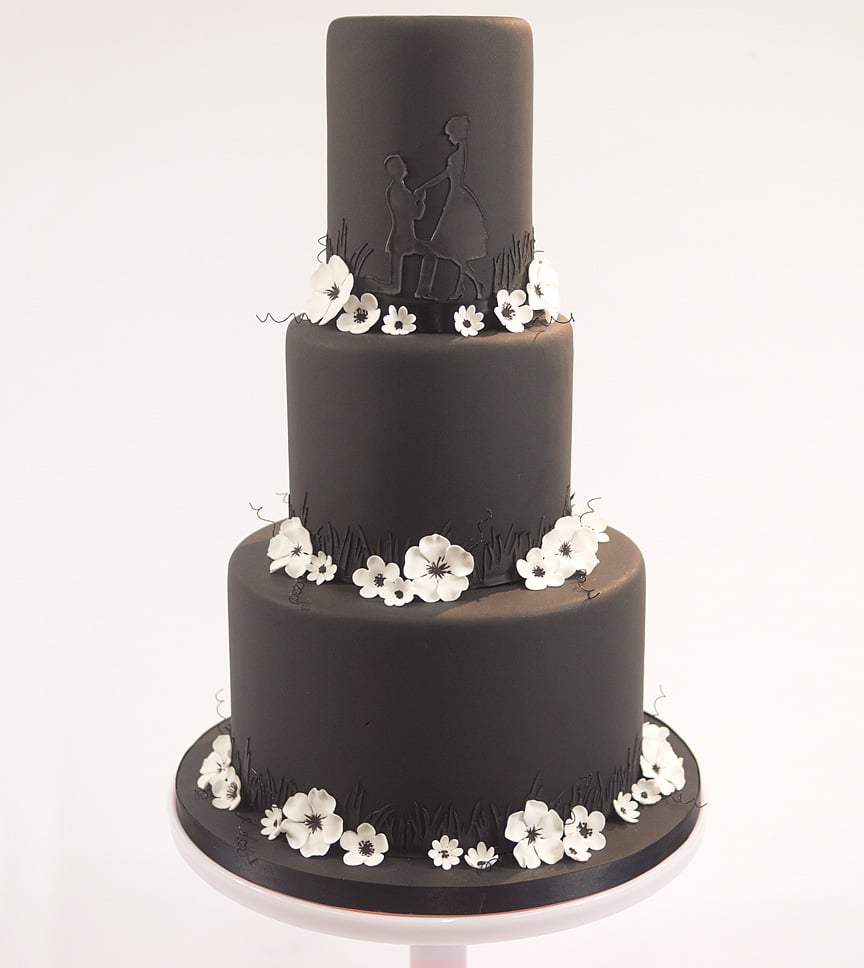 It's a nice day for a white wedding.   Well perhaps. However, it could be a nicer day with this uniquely designed black noir wedding cake.
The Light of Love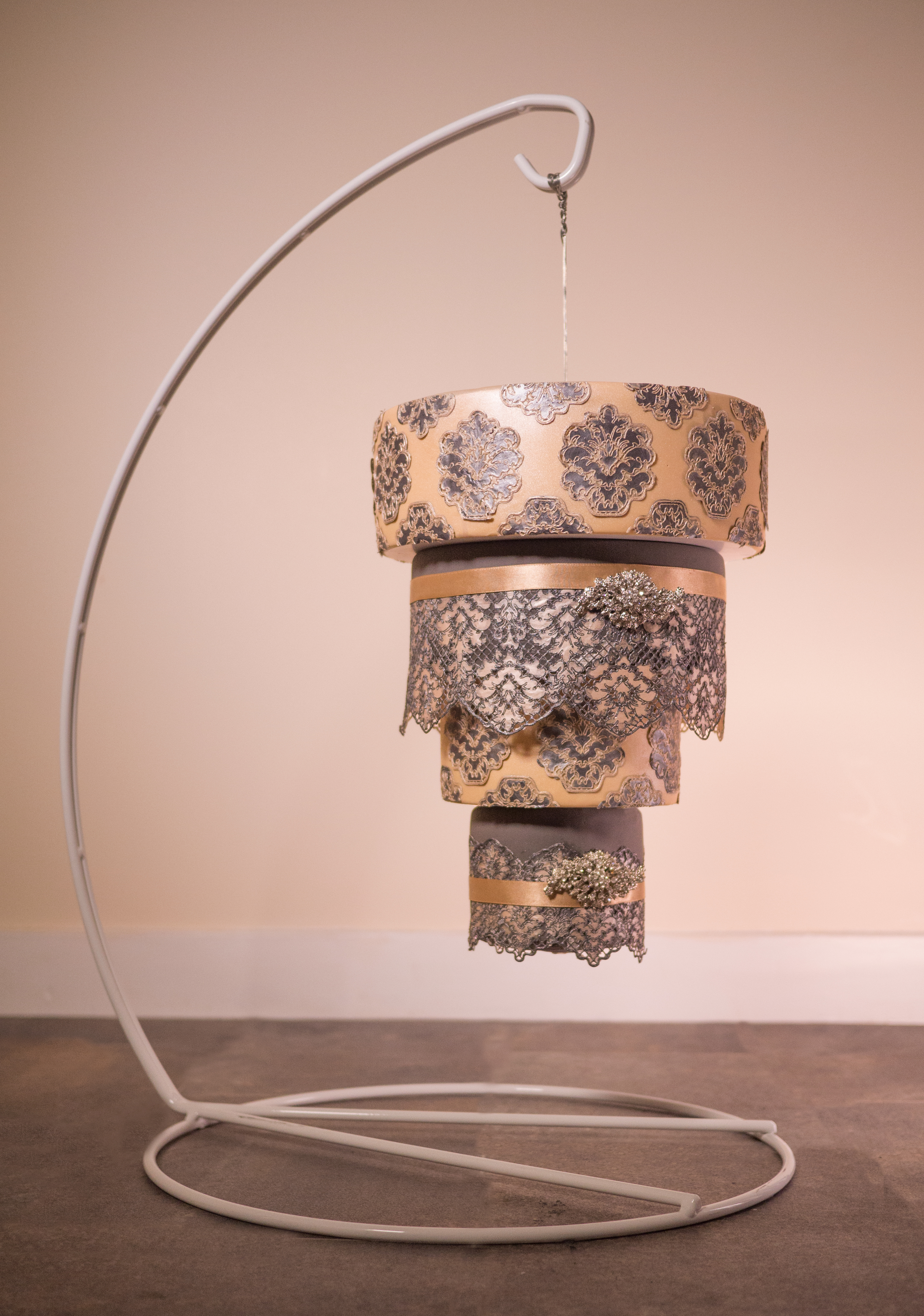 Well, we did promise you something different. This phenomenal chandelier wedding cake by Dawn Butler is sure to grab the guests attention. For once, it won't just be the groom left hanging around.
Top Table Wedding Cake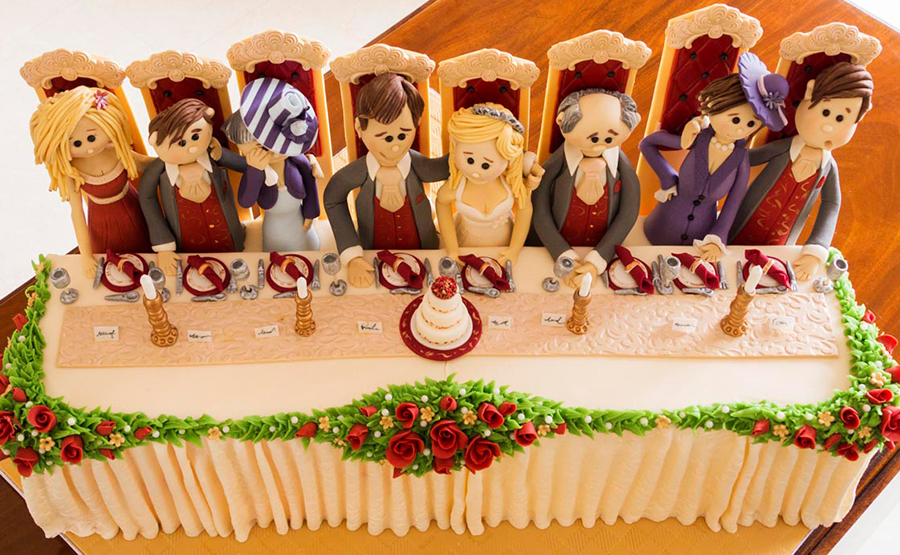 This cake showing the top table at a wedding is a great tutorial to practice your sugar modelling with. Not to mention that it looks absolutely incredible.
Monster Bride & Groom Wedding Cake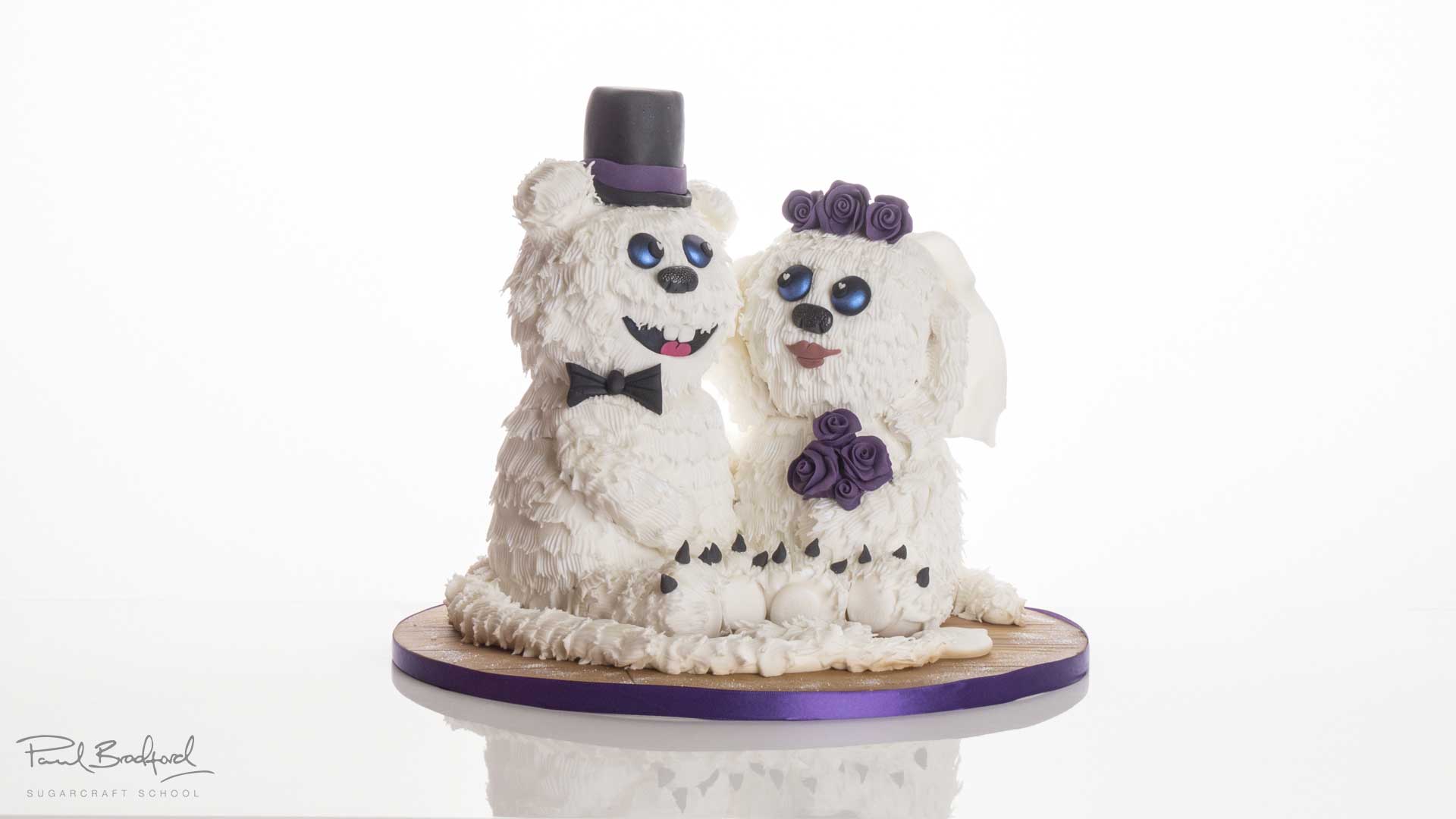 This fantastic monster-themed wedding cake from tutor Emma Ball is as delightful as it is frightful!
Lumberjack Love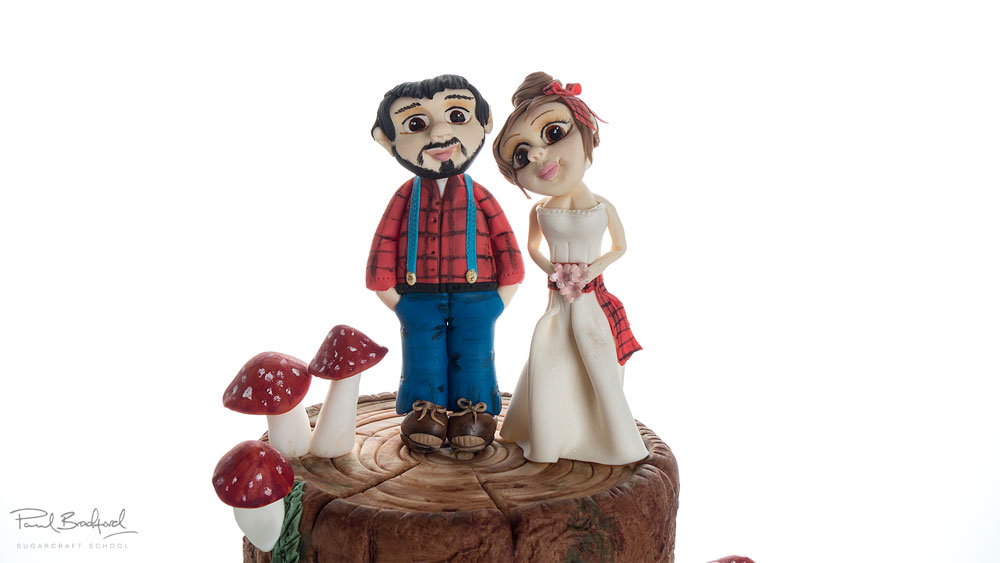 We stick with our theme of unusual brides and grooms now. This lumberjack styled cake is sure to catch the eye of guests with its intricate design and luscious sugar models.
A Flowery Feast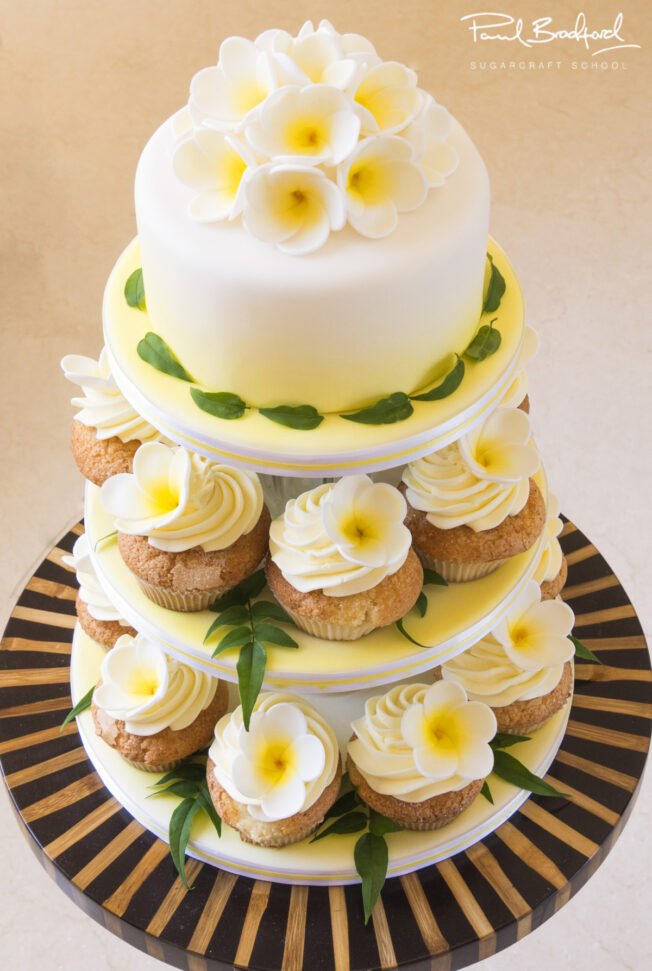 Inspired by some Frangipani garden flowers. This cake is hard to pronounce but is an easy introduction into how to make sugar flowers. Perfect for beginners.
Bridal Party
This fantastic bridal party cake does an excellent job showing the celebratory nature of the big day. Not only that but it is also brilliant for honing your sugar modelling skills.
Crystal Palace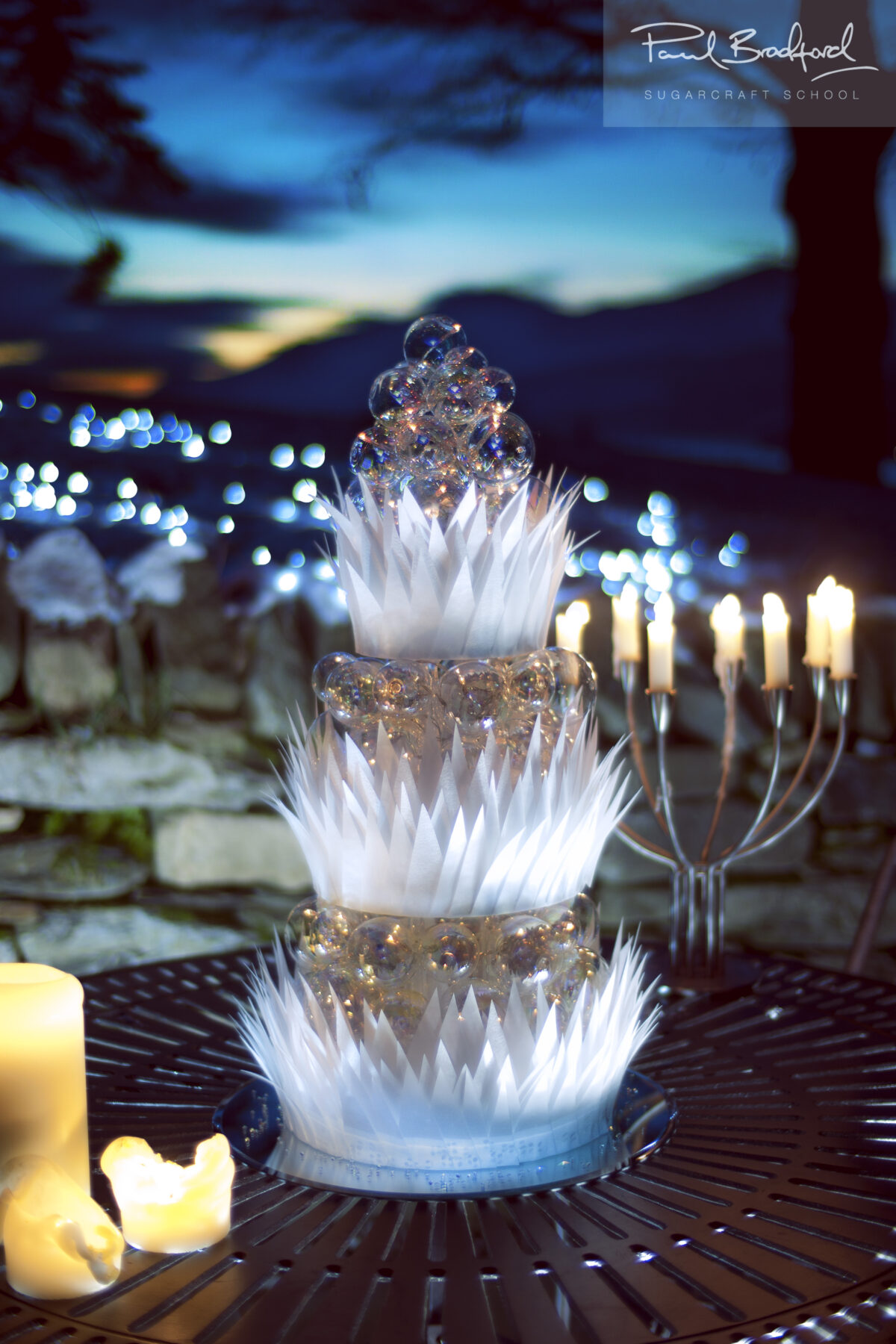 Not to be confused with the South London football team of the same name. This wonderful creation is sure to dazzle absolutely everyone at the wedding. Just as long as it doesn't outshine the bride!!
If you have tried any of these cake tutorials then please share your interpretations with us in our Facebook group!!!