The alarm clocks were set for 3.20am and off we went to the airport for the 6am from Auckland to Sydney. Thankfully this was a smaller aircraft (737) so there wasn't the same crowds waiting to clear immigrations and quarantine.
Paul managed to get a pic coming into Sydney with the harbour bridge just visible through the grey skies.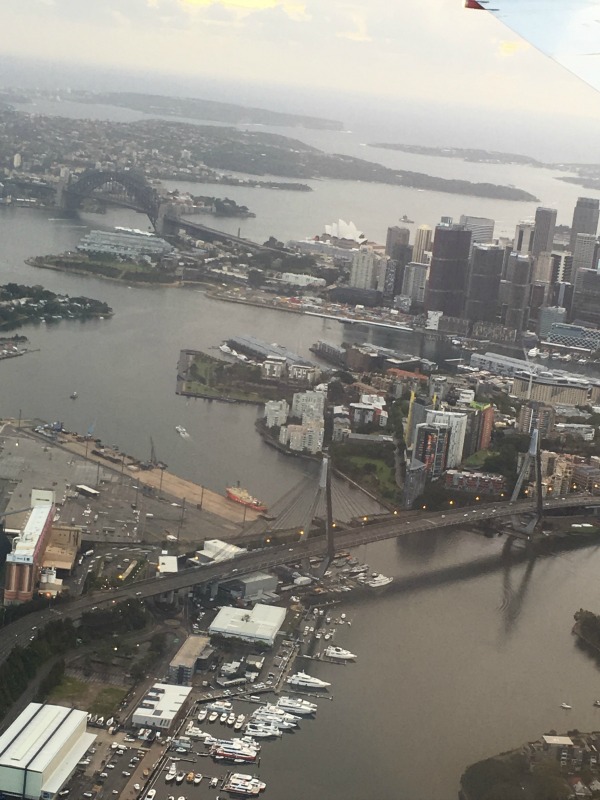 Thankfully a smooth transition through and we were met by Doug, Scott's right hand man, and taken out to the Bake Boss HQ at Wetherill Park on the outskirts of Sydney.
This place really was massive as it was the main Bake Boss warehouse and if you're a cake decorator if it wasn't in this warehouse then you probably didn't need it.
Plenty of time to prep and calm down a bit after what had been a whistle stop tour of New Zealand, which we worked out that we had only been on the ground there for 42 hrs.
We met up with the store manager Shannon who made sure that everything was checked and ready to go and it wasn't too long before the crowd started arriving. Our first visit to Sydney during the tour was for leisure only so it was funny seeing a couple of familiar faces arriving for the demo.
Liz had worked for us in the cake shop 7 years earlier and knew the chocolate wrap design probably as well as Paul given the number of times she had made it so it was great to see her giving Paul support. Jane had been on many of Paul's courses and again could probably make it with her eyes closed, so it was great of her to give up time on her Sunday off to come along.
Here's Paul's intro the the Sydney HQ. The demo went really well and Paul had the youngest attendee of the tour with a mum bringing along her two month old baby. The baby had been quiet and peaceful throughout and it wasn't until I appeared at the back of the classroom that she started crying. I tried not to take it personally, but as soon as I left apparently she stopped!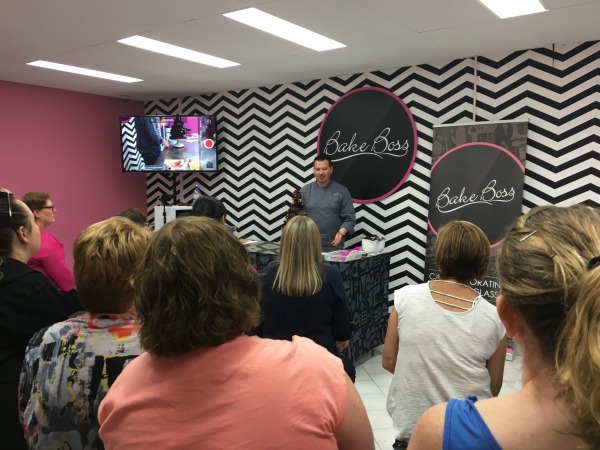 We were looked after extremely well by the team who had given up their Sunday to host the event, but it was a theme throughout the company that nothing was too much bother and everyone went the extra mile to make us feel so welcome.
And that was it. 12 demos, 9 hotels, 8 flights, approximately 600 attendees all within two weeks. A huge thank you to Scott and everyone at Bake Boss and we certainly hope to be back next year.
David x