Pricing your cakes to make a profit
with David Brice
Skill level: Easy
HD Lessons: 1
1. Pricing your cakes
Pricing your cakes to make a profit is probably the most important decision you will make and will certainly determine whether your business is a success or fails.
In this lesson, David explains a very quick way to work out your pricing. There's a lot more to it, but here you will learn the important things to consider.
This is just one of over 100 cake business lessons included in our Pro Membership package where everything you need to know about setting up and running a successful cake business is included. There are downloads giving examples of pricing charts, order forms and expert marketing advice both for online and offline activities. Have a look at what's on offer at our Pro Members page.
David and Paul started in 2002 and had 7 cake outlets with a turnover in excess of £1m. It wasn't all plain sailing and you'll learn from their experiences, as well as professional content writers, digital marketers and a chartered accountant to cover of the financial side of things.
As well as all the tuition and support within the website we also have a private Facebook Group for our Pro members where they share their experiences and really help and support one another.
Running a business can be a lonely existence so why not join in our support network and give yourself and your cake business guidance and support when it's needed. With a money back guarantee you have nothing to lose!
Learn how to decorate cakes professionally - Pricing your cakes for a profit
In this free taster tutorial, David discusses with you all about pricing your cakes to make a profit.
Running your own cake decorating business can be one of the most satisfying things you can do. However, it's important that you know your margins in order to turn your passion into a profit.
Serious about learning how to decorate cakes professionally?
We offer hundreds of tutorials dealing directly with teaching budding cake decorators how to make a success out of their business alongside over 800 hours worth of multi-award winning cake making tutorials. FIND OUT MORE!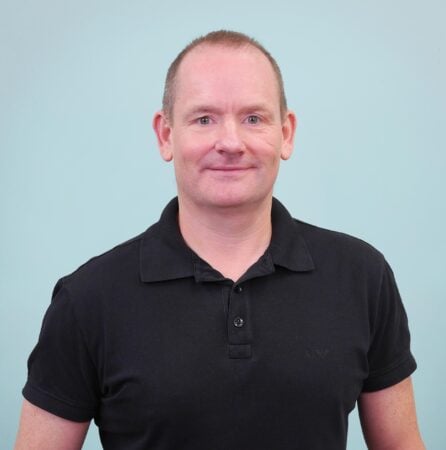 David Brice
David Brice is the lead business tutor with CakeFlix, which has won Cake Masters awards Best Learning Experience in 2014, 2016, 2017, 2018 & 2019.
David´s career started in the Army then he moved over to become a civil servant with the MOD then latterly the Scottish Government.  His job prior to leaving was as a speech writer for the Transport Minister, which came with huge kudos, good salary and great pension. However, he wasn´t fulfilled, he knew that there was more to life than the role that he found himself in.
David knew Paul for a couple of years before Paul started his Cake Business in 2002, helping with some of the paperwork and admin required to set up a business. As Paul´s success grew it was clear that his business needed more support so in 2005 David left the security of his job and joined Paul in the cake business. That was a leap of faith as David had not, and still hasn´t, decorated a cake. However, he could see the potential and they grew the business to seven outlets with 35 staff. It wasn´t all plain sailing and its the highs and lows of that journey along with a lot of studying on business best practice that he shares in his Cake Business tutorials.
Paul and David sold the cake business to concentrate on teaching and are passionate about sharing their knowledge and experiences to help others.