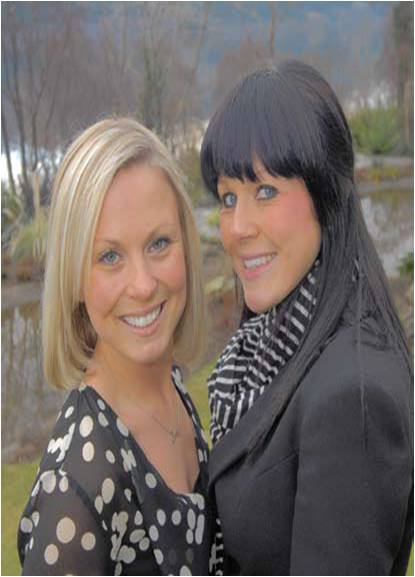 Having delivered thousands of wedding cakes to many many venues over the years it takes something special to stand out.  However when Paul and David delivered the Tree wedding cake to Culzean Castle last week both were amazed by both the setting and more so by the way the room was decorated.
Despite there being a hive of activity there was a calmness with everyone knowing exactly what they had to do and just getting on with it. There was a great atmosphere with suppliers helping one another, praising each others work and taking time out from what they were doing to admire the surroundings.
With all this expense and luxury around, which included a moss stag, a
living statue and famous DJ we were very grateful to have been specifically mentioned by the groom's mother to thank us for such a beautiful cake.
The day went very smoothly which is down to Cheryl and Lucy at Premier Wedding Planners (pictured right) who did an amazing job in pulling everything together.
It's said the "Life is not measured by the number of breaths we take, but by the number of moments that take our breath away…" well they certainly achieved that for their clients on Saturday.
With the re-branding of Paul Bradford and commissions starting at £750 we hope to be involved in more weddings of this calibre.