We recently featured our fashion inspired blog, where we discussed the popular cake design concept of using a dress design from a collection and translating it into a cake art.
This week we decided to showcase our love for Shoe Inspired Cakes. This link between fashion, shoes and handbag designs can be seen following through into our cake designs throughout the world, therefore keeping up to date with the latest trends is key to  producing fashionable cakes, which stand out from the rest.
Shoe and Handbag cakes has been a common trend within cake decorating for many years and they are always good cakes to have available for your customers to choose from, after all, most women loveeee Handbags and Shoes!
Over the last week, we have been particularly enjoying the range of shoe cakes popping up on Facebook. Cake designers have transformed a shoe design and turned it into a cake! Shoe cakes can be somewhat difficult, depending on the thinness of the heel etc. so these cakes definitely demonstrate the impressive skills of the cake designers!!
Have you ever made a shoe cake before?? If not, then we have plenty of Shoe Cake Tutorials available on our website.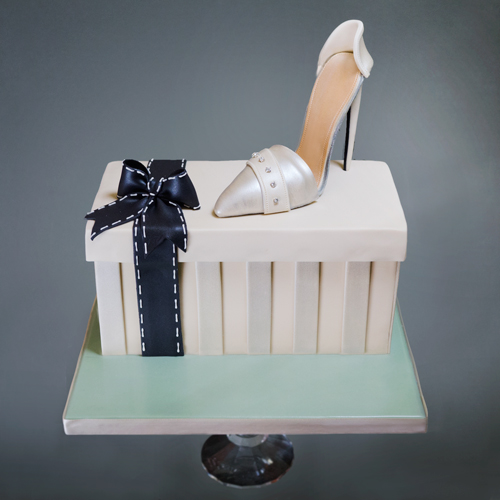 These are two of Paul's favourite shoe tutorials, the Jimmy Choo Shoe and the Steampunk Stiletto Shoe!
Which one do you like best?!
You can learn how to make these cakes by watching the tutorial's here.
A Walk on the Wild Side Collaboration
Recently,  several cake artists from around the world came together to create a special cake collaboration of ladies shoes, and they have never looked this amazing!
The Walk on the Wild Side Collaboration  bring to you jaw-dropping, amazingly creative, one-of-a-kind, never-seen-before styles made from sugar, cookies, chocolate and cake!
You can check out their Facebook page here.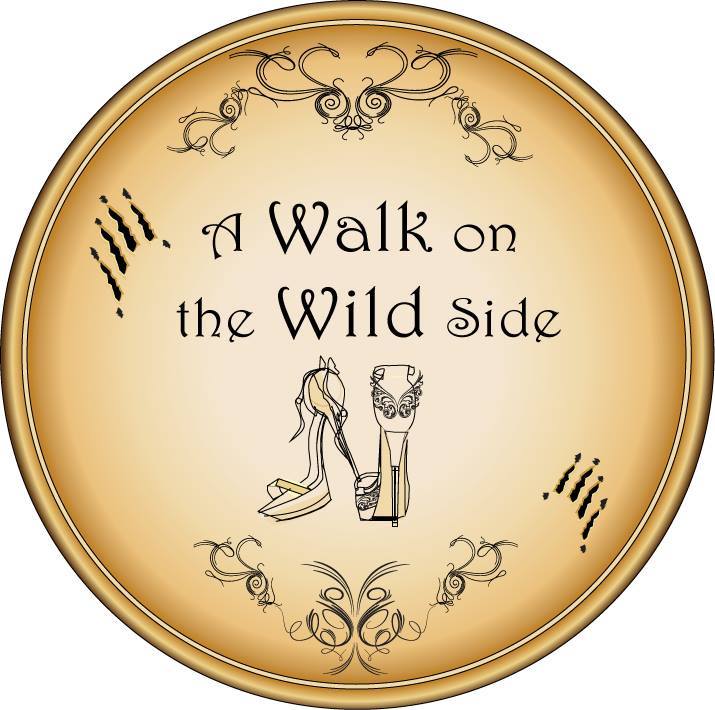 Here are a few of our favourites from the collaboration….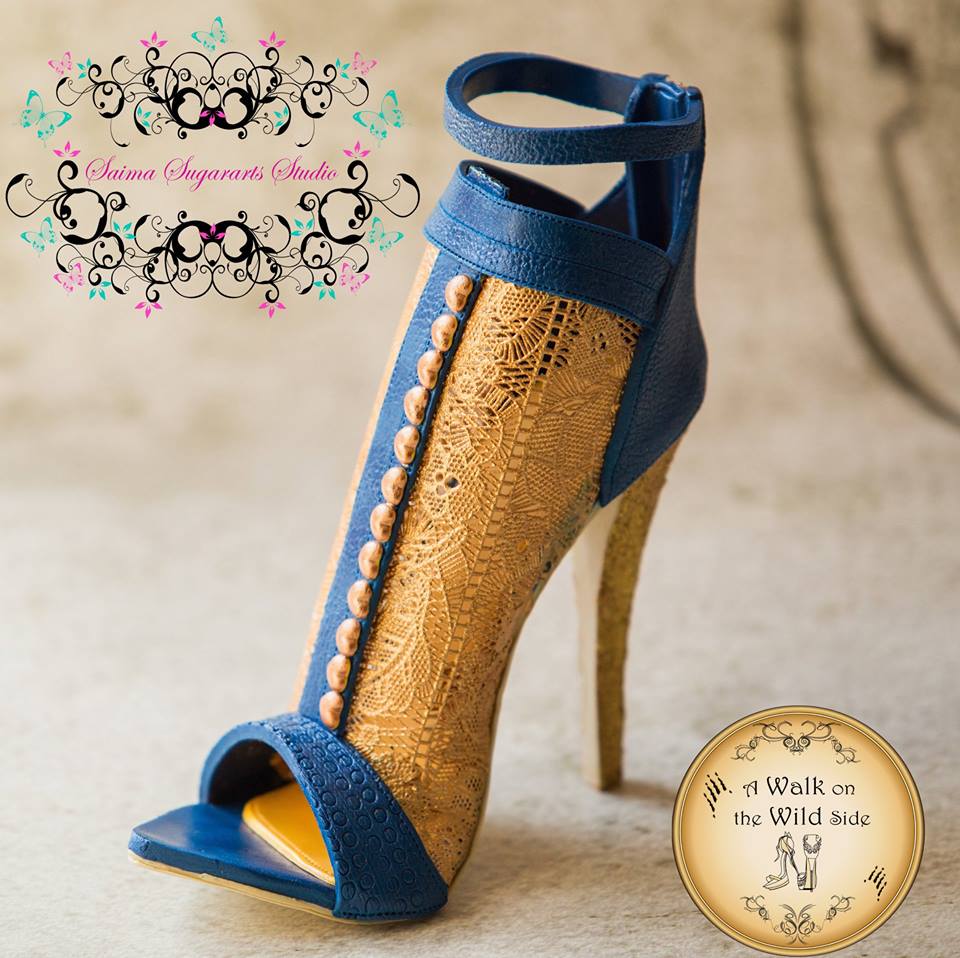 This stunning lace stiletto with gold buttons Saima Sugararts Studio is incredible! I love how the fondant looks like real leather!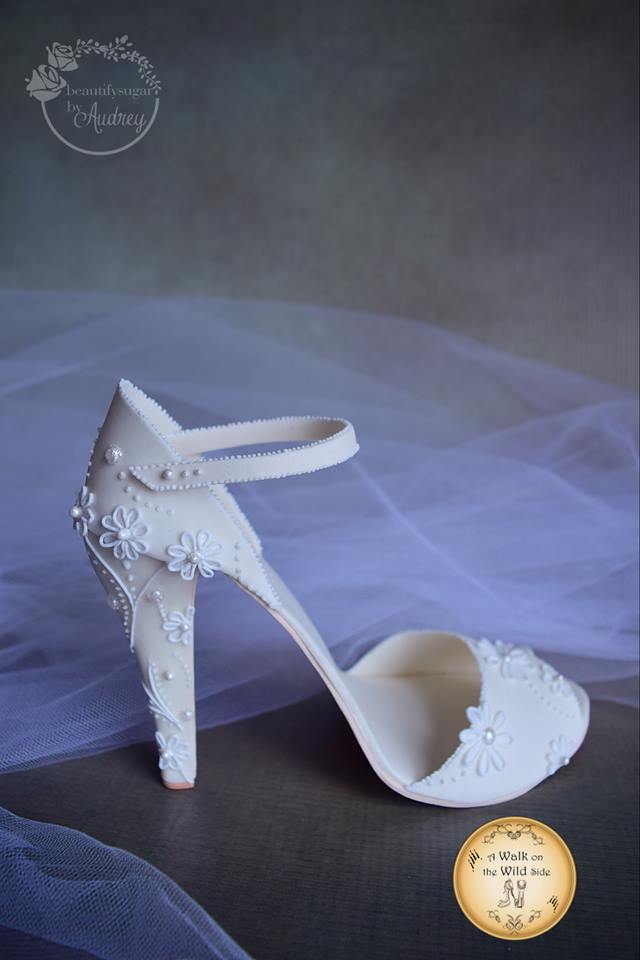 This pretty shoe by Beautify Sugar by Audrey would be perfect for a bride! Love the elegant detailing:-)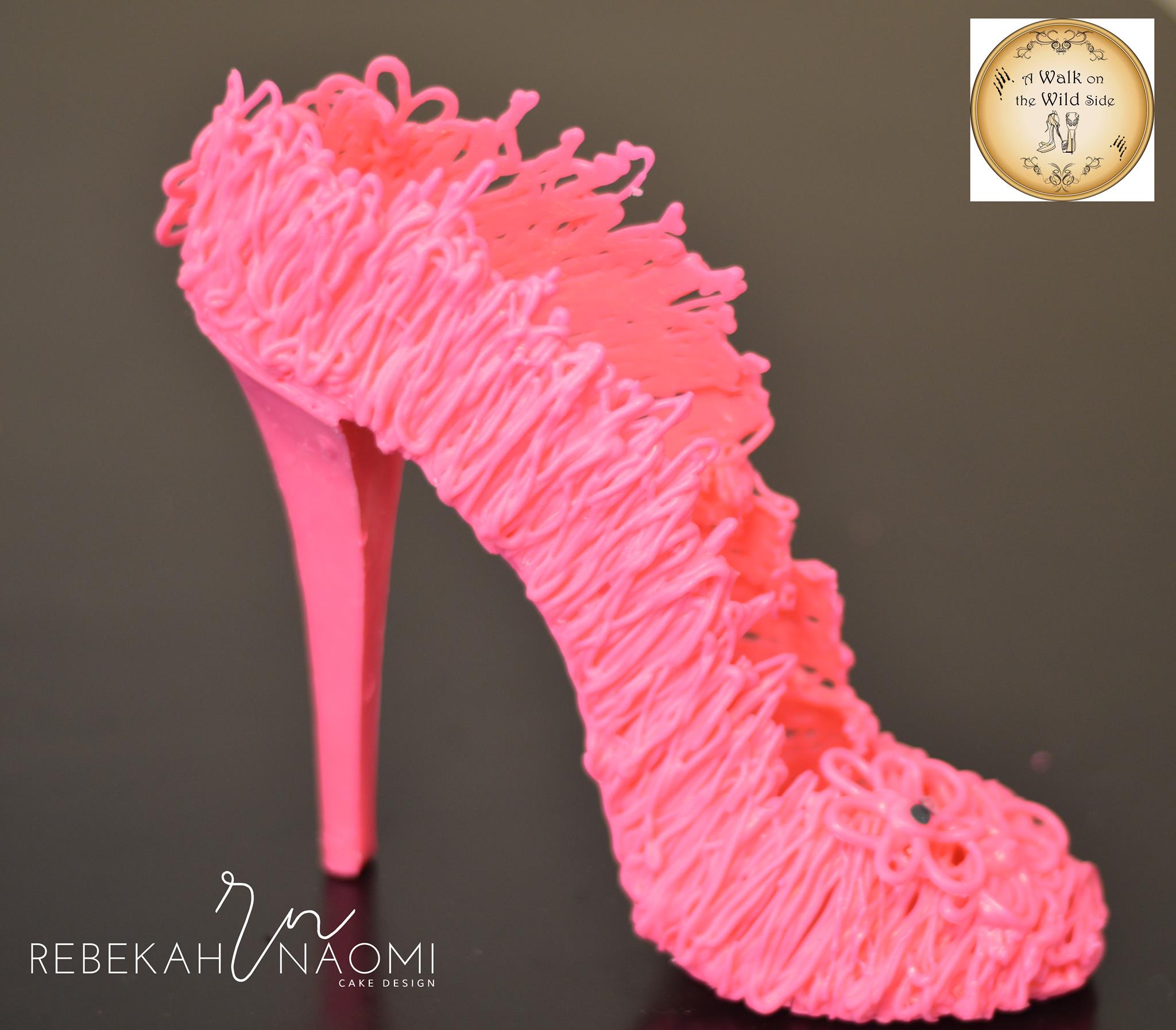 Wow this bright pink shoe by Rebekah Naomi Cake Design is such a unique design! This was made by dribbling chocolate – very clever!!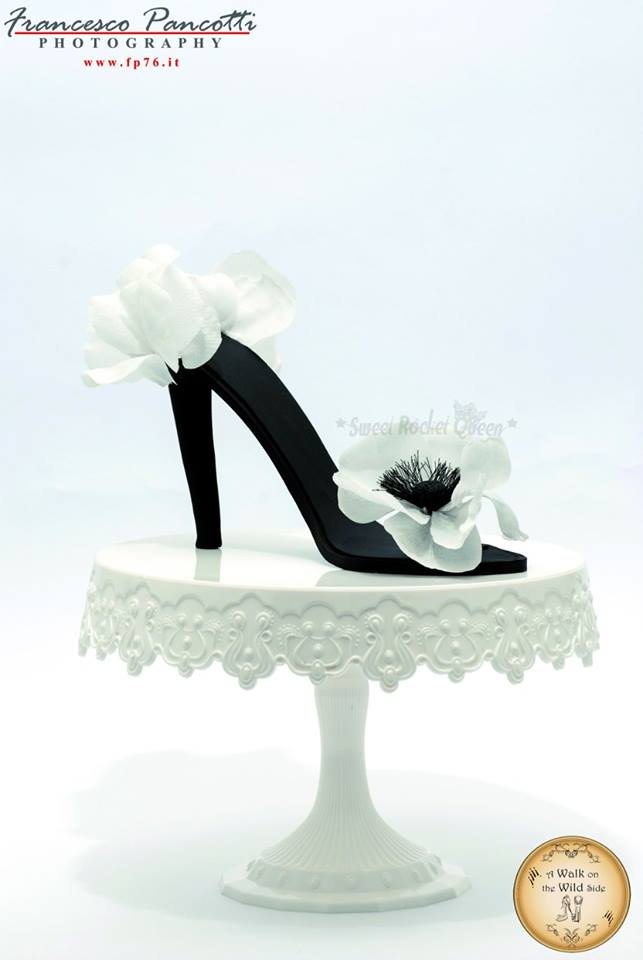 Most women love flowers and shoes right?! What a perfect combination this is by our friend, Sweet Rocket Queen. Beautiful black stiletto with contrasting crisp, white flowers!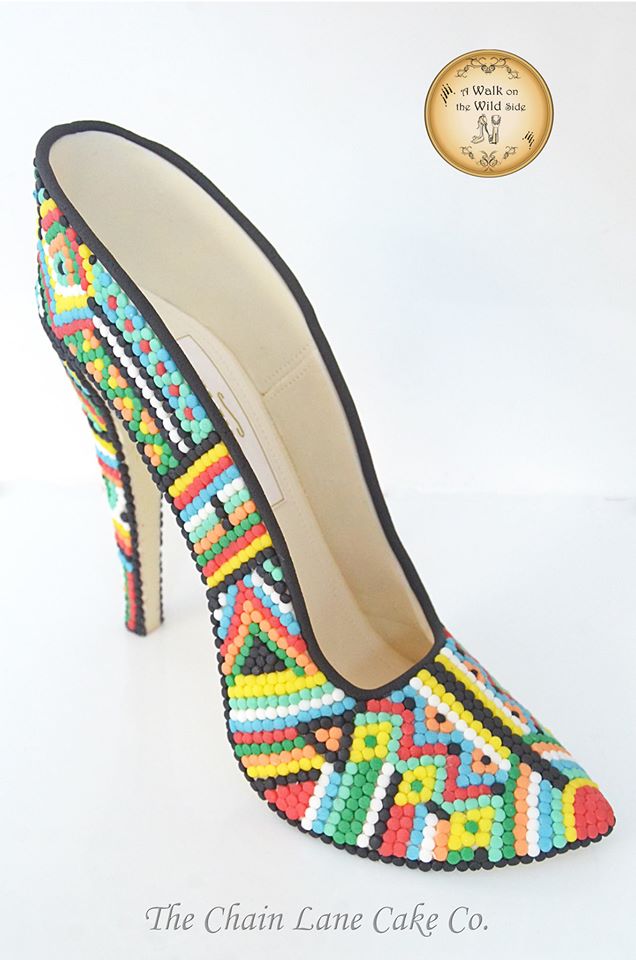 Last but not least, we loved this cake by The Chain Lane Cake Company, particularly the intricate detailing and the patterns are stunning!
These are only a few of the fantastic shoes from this talented bunch of cake designers, who contributed to the exciting A Walk on the Wild Side collaboration! Well done to everyone involved and thank you for sharing your inspiring cake designs with us!
So hop to it…(not easy in heels!) why not try and design your own Shoe/Stiletto/Sandal cake with the help of our tutorials? You can see all the shoe tutorials we have here.
Happy caking!
The PBSS Team x