This year, with the release of movies such as Paddington Bear and Ted 2, we like many other people are going a little "gaga" for these cute characters! Teddy bears make a lovely addition to any cake, the only problem is feeling bad when you are cutting the cake…..or squishing them as Paul likes to do…!
Did you see our FTeddy Bear Tutorial ? There is a little surprise at the end…don't say we didn't warn you!
We were very excited to launch this weeks tutorial as well, London Bear Cake by the super talented Danielle Gotheridge – it is available for all members to view now! Isn't it cute?! Love the different elements of the cake, that remind you of Paddington Bear in London and it's a lovely cake for fans of the infamous bear! You can view it here.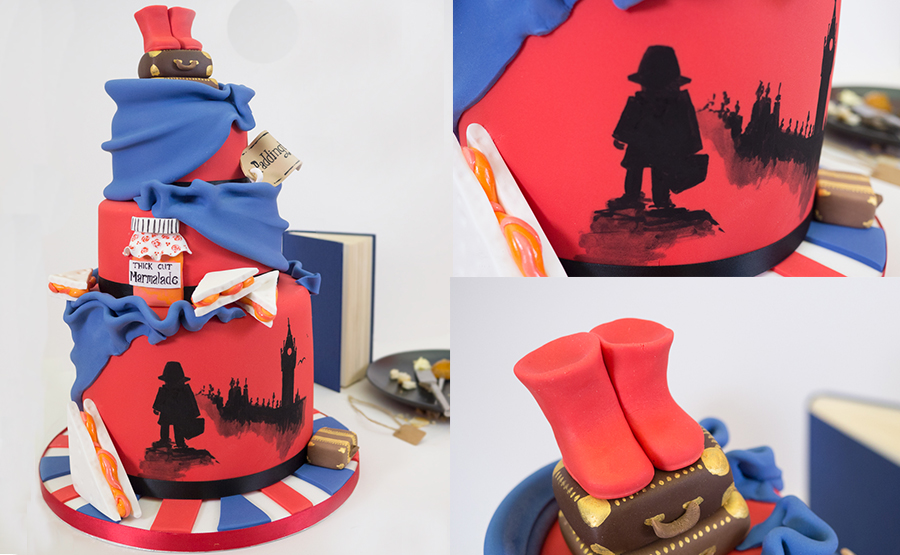 We have many more teddy bear inspired tutorials available on our website. Here are a few of our favourites…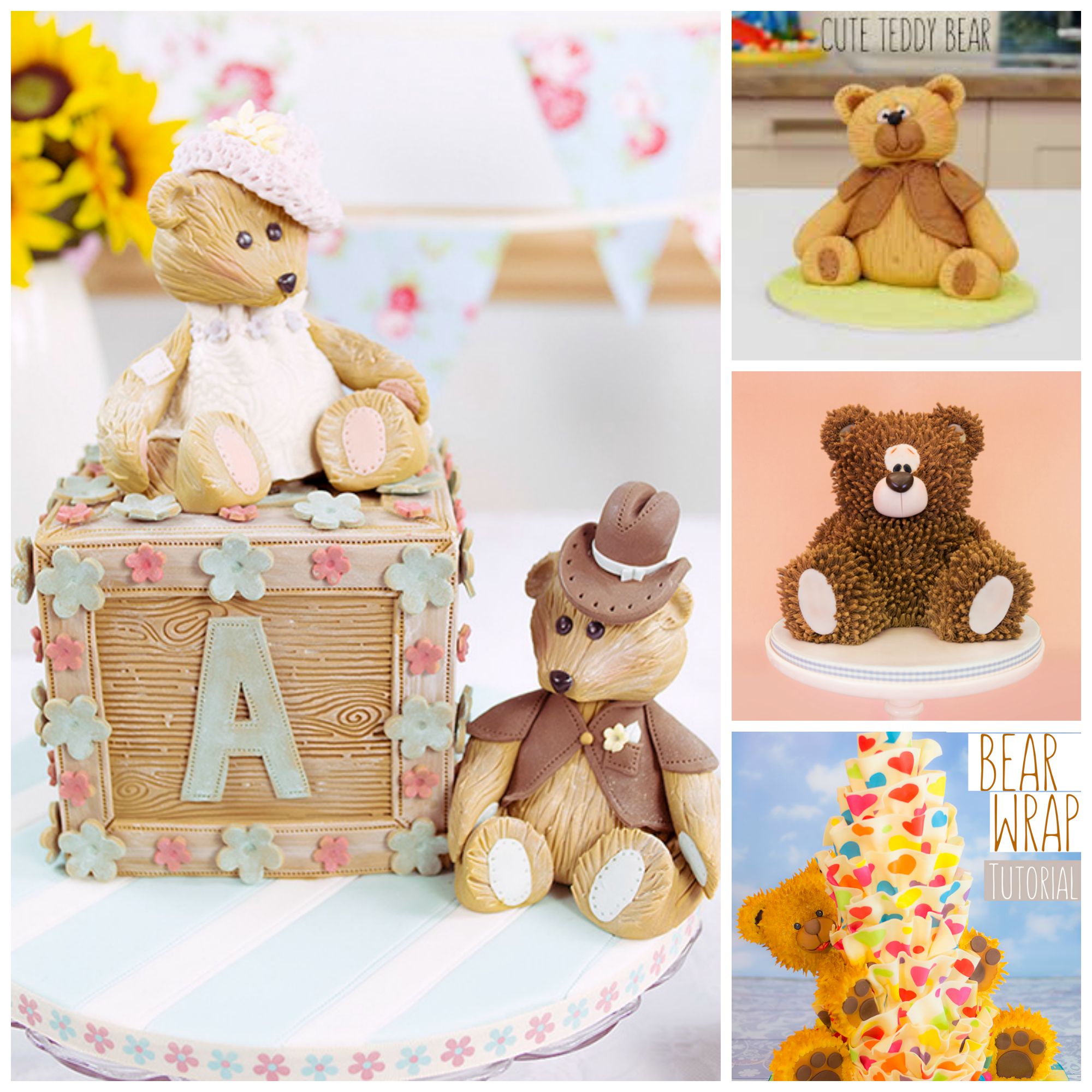 You can follow the step-by-step tutorials for all the teddy bear cakes above on our website!
Clockwise from left: ABC Cake, Teddy Bear Cake , Teddy Bear Wrap Cake
We asked all of our Facebook fans to share their Teddy Bear Cakes with us via our weekly #CakeShareFriday!
Here are a few of our favourites…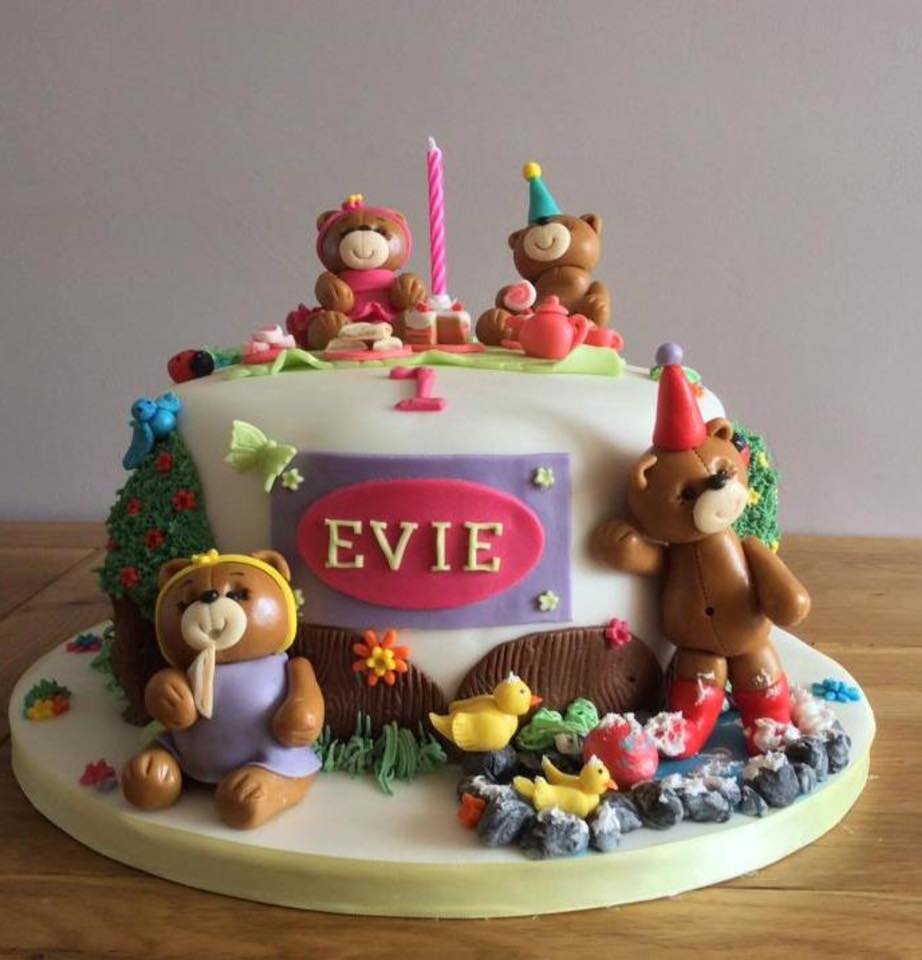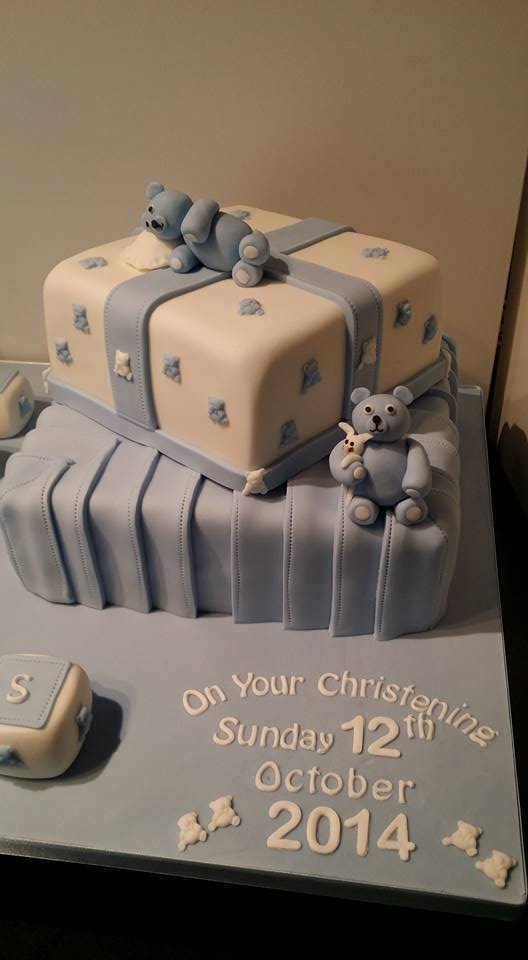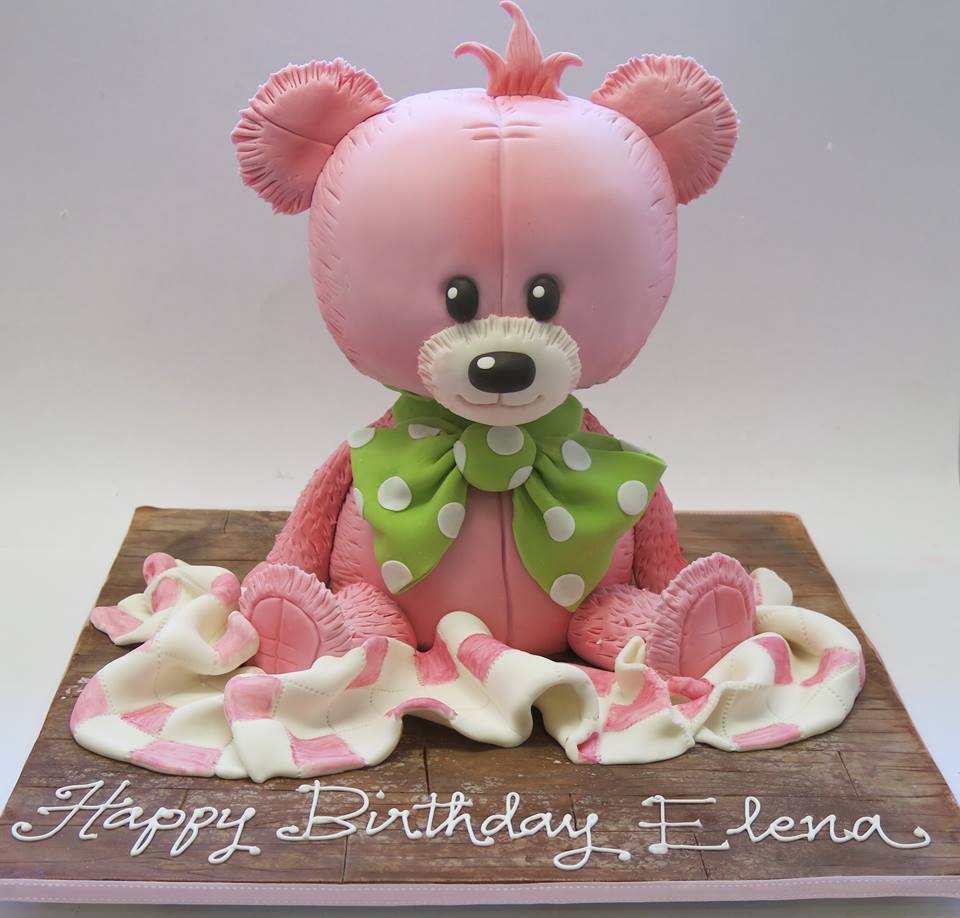 Clockwise from left: Teddy Bear Picnic Cake by Cake House on the Lane, Baby Teddy Bear Cake by Sarah Jane Hughes, Pink Bear by Dawn Woolnough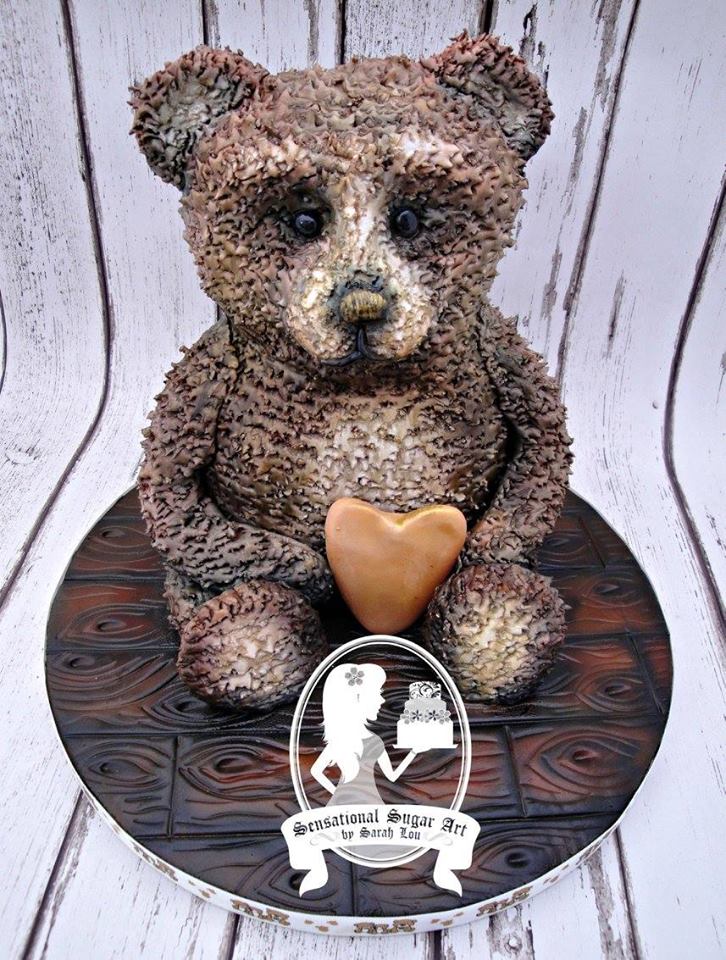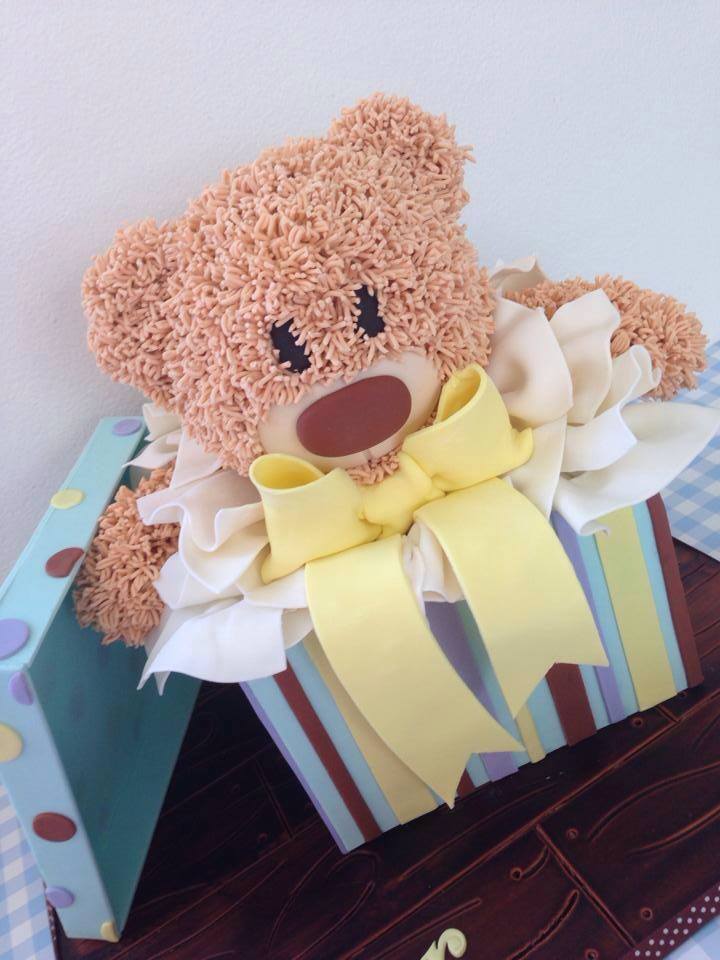 From Left to Right: Heart Teddy Bear Cake by Sensational Sugar Art by Sarah Lou, 
Teddy Bear Cake in the Box by Anne Kaza
Thank you to everyone who submitted their cakes! We love anything to do with teddy bears, and we have so much fun looking at all your lovely teddy bear cakes! So if you haven't made a teddy bear cake yet, what are you waiting for?! Try out one of our tutorials and send us a photograph of your Teddy Bear cake!
Enjoy!! x