Stained glass is a timeless look that never goes out of fashion. Cakes that replicate the stained glass style are a quirky and beautiful talking point.
We rounded up some of our favourites, including a Tiffany style lamp stained glass cake tutorial from Paul which you can try out for yourself.
Stained glass cakes by Queen of Hearts Couture Cakes
We couldn't start without mentioning Valeri Valeriano & Christina Ong – who combined make Queen of Hearts Couture Cakes. Their incredible stained glass designs have earned them a reputation as masters of buttercream art. And it isn't hard to see why…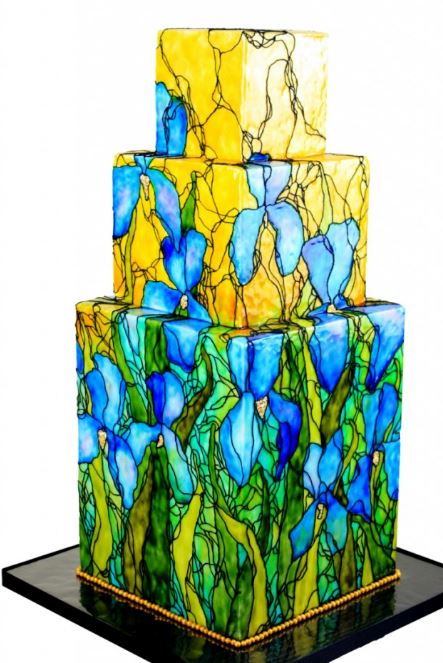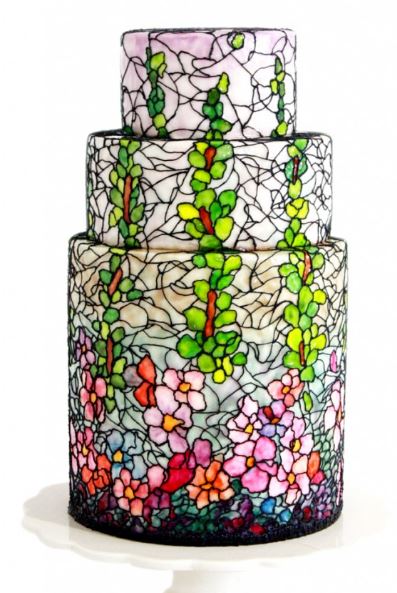 Goldfish cake
How gorgeous is this fishy design by Anna Mathew Vadayatt from Cake Canvas?
Autumn stained glass design
We're loving the autumnal hues of this quirky design by Sumitha Jossey from Sweet Art of Mine.
Peacock cake
It feels like peacocks were just made to inspire gorgeous stained glass creations, and this cake from Benny's Bakery Cakes is no exception.
Tiffany lamp cake
If you love the famous Tiffany style stained glass lamp, then you'll love this quirky design. Watch the Tiffany lamp tutorial and see how Paul uses his cake painting skills to create this beautiful cake.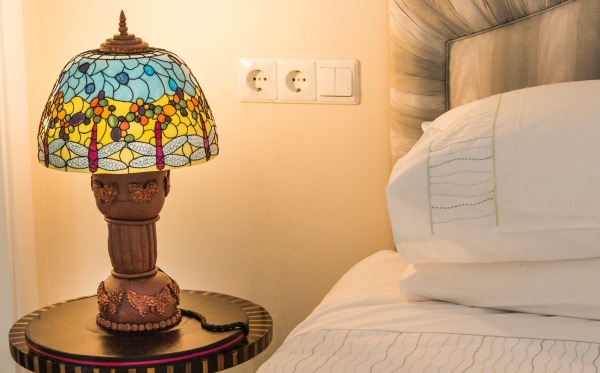 Have you ever made a stained glass inspired cake? Share your experiences in the comments section below…