Sugarpaste/Fondant Award Winning Artist
Rhu Strand from Pimp my Cakes with Mama Rhu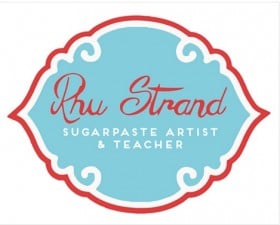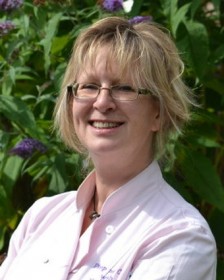 Mama Rhu , Rhu Strand or Pimp my Cake with Mama Rhu as she is known in the Facebook world, has gone and done it again with her oh-so-awesome figurines. She has only went and won Best in Show at Cake International London last month!!
Like many of us, Rhu who is a self-taught sugarpaste artist, began cake decorating when her kids were in need of a unique birthday cake! After much practice, time and dedication Rhu's cake decorating skills have grown from strength to strength.
Since 2013, Rhu felt she was ready to compete at an international competition. From that moment on, she has won consecutive Gold awards at Cake International every year since.
Last month at Cake International London, she topped off all of her hard work and won Gold as well as Best in Show, with her stunning figurine Lola the Sugar Show Girl!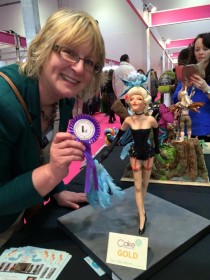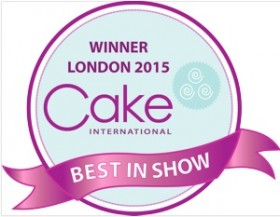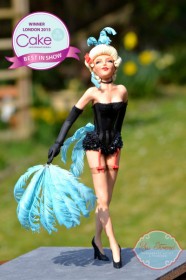 Rhu was able to transform her concept of this drawing of a show girl and turn it into this sugar masterpiece!!!….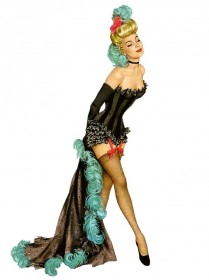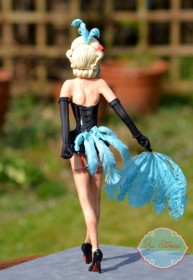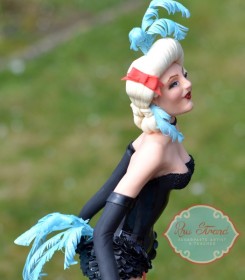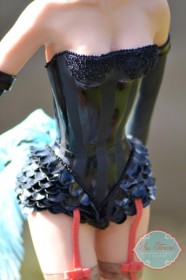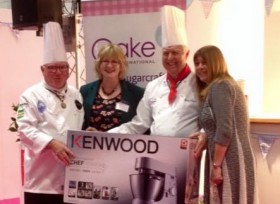 Could you imagine what it would feel like to win GOLD at Cake International and BEST in SHOW!!? So we asked Rhu…how did she feel when it happened?! She said "It all felt very surreal and I was flabbergasted! It also felt a bit like time had stopped and everything was going on around me."
Not only that, she won a Kenwood Cake Mixer too!! Lucky lass! Rhu said she has been putting it to good use already!
What Next for Rhu?!
With all of her fantastic sugarpaste skills, Rhu is now a Sugarpaste Teacher full-time. She holds a range of classes for different skill levels from her home in Lovedean Hampshire.  You can find out more about attending her classes here.
As well as this, she holds fantastic French Cake Breaks. If you love cake decorating and need a holiday away, then this is the ideal break for you! For more information check out her website here.
Luckily enough for us, Rhu agreed many moons ago to combine her fantastic sugarpaste skills and her teaching abilities, and come along to film a tutorial in our studio here in Scotland!! And guess what……her fantastic tutorial is available to watch…..This Evening!!!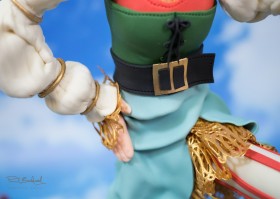 So if you are interested to learn how Rhu makes all these fantastic figurines, or even thinking about competing yourself, then this is definitely the tutorial you want to watch!
Here is a cheeky sneak preview of the tutorial…..can you guess what it is??
Again, many congratulations to Rhu and we hope you all enjoy the tutorial!! 
To keep up to date with Rhu and her goings on, feel free to check our her facebook here
x