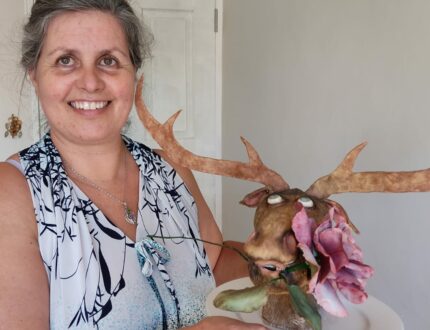 Taking the leap of faith with my cake business has been an amazing experience. I am Carol Burger and I created my little baking business All Thingz Magical Cake Creations towards the end of  2020, whilst still in the midst of Covid 19.    
Like so many other people in Lockdown, I found myself retrenched, jobless and with no  income. With so many people looking for employment, I knew that I would have to put a  huge amount of faith in myself and my abilities to bake cakes and thus turn my passion of creating cakes into a full time business. No second thoughts, no safety nets in place should I fail and no choice but to succeed! It turned out to be the best decision I ever  made! 
All Thingz Magical Cake Creations was born in September 2020. 
I started up by baking biscuits, cookies, brownies, shortbread, crunchies, cupcakes and a  selection of delicious puddings. With the Lockdown situation, my dream of doing  birthday cakes, celebration cakes and wedding cakes seemed to be unreachable. My passion, and thus my heart, longed to bake breathtaking unique cake creations, but the future seemed very uncertain indeed. I was not going to let this hold me back from reaching my dream, and was determined to put my plans into action one step at a time. 
Determination, hard work, and staying focused I started on my path. I realized that I had to stand out from the other bakers in the area, and had to learn skills that others may not  have. I did a night school course on sugar flowers and wedding cake flower  arrangements, which led me to discover CakeFlix…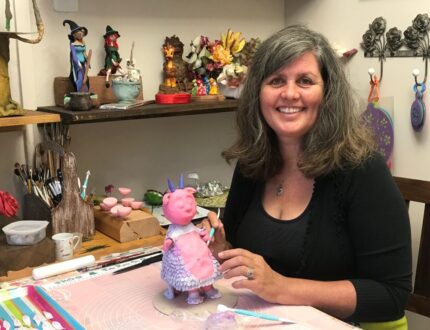 CakeFlix, David and Paul, without knowing it, literally helped me change my life. 
The first step I took when joining CakeFlix was to do the Business Bootcamp.  My desire to succeed grew stronger under David's advice, guidance and mentoring. With  his encouragement, that leap of faith became a very reachable reality. 
My nights became consumed by tutorial after tutorial on how to improve on my cake  skills, how to model figures and animals, and how to sculpt and create unusual cakes. With so many great cake artists to watch and learn from, CakeFlix became a daily part of  my life. There is a tutorial for everything, from learning how to bake the cakes to advanced skills on cake decorating and even sculpting the most unique creations. I spent  every evening learning as much as I could. My theory was if you wanted to become good at what you do, you have to learn from the best. 
I practice new skills constantly between orders, and advertise myself on various Social  Media platforms like Facebook and Instagram. With this growth of orders came the birthday cakes, special occasions cakes, wedding cakes and yes the all time favourite cupcakes!  
All Thingz Magical Cake Creations, I am pleased to say, is steadily growing.  Although I still take the occasional biscuit and pudding order, I am delighted to say that I can  concentrate on my passion now….baking and creating cakes for every occasion! All my cakes are baked to a high standard, ensuring client happiness and satisfaction. I pour all  my love into each and every order, and will always deliver those orders on time with a huge smile on my face. I pride myself on being trustworthy and honest, and am always  warm and caring towards everyone. I always go the extra mile to ensure that my customers get the  perfect cake for that special occasion. It gives me great pleasure in knowing that I give  excellent customer service and strive to keep my clients happy. 
Knowing that I have CakeFlix inspiring me to constantly improve on my skills and push  myself to new levels, I know that I will succeed in becoming the best cake artist I can  possibly be.  
Are you ready to take that leap of faith? 
If you have a dream worth following, then I urge you to take that leap and make your  dream a reality!  
I took that leap of faith, and there is only on way to go now…Forward, one step at a  time. Next on my agenda is the CakeFlix Master Programme… 
Watch this space and please follow me via the links below to check out my next stages of development!