Top Cake Trends for 2019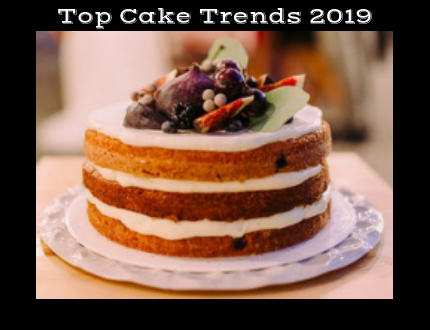 Top Cake Trends To Use In Your Baking For 2019
Top cake trends for 2019 with Jane Sandwood – Cakes have been used for celebrations for centuries and the modern cake is now more of a centrepiece than ever before. Floral flavour combinations, as seen at the royal wedding, geometric designs and hand painted cakes have transformed cake baking into an art form of its own. Following online tutorials, reading books and enrolling in courses can help you to discover and learn new techniques, skills and tools that can further perfect your craft, such as chocolate collars, sculpting and advanced piping techniques. There's always something new to learn in the world of cake baking and decorating.
The best flavours for celebration cakes
The days of traditional fruit cakes covered in a layer of marzipan and fondant icing are gone, with many couples opting for sponge cakes with butter icing and an array of flavours. Edible flowers, fondant flowers and real plants used for decoration are still a top trend, and this floral theme will continue into the flavour too. Sales of products containing floral flavours increased by 132% between 2015 to 2017, according to Innova Market Insights. Elderflower can make a sophisticated cake that pairs well with lemon for a fresh and delicious cake. For the best flavourings, you should choose the zest of Amalfi lemons and elderflower cordial. This was the flavour combination used for Prince Harry and Meghan Markle's royal wedding cake. Rose, lavender and hibiscus are also great floral flavours that will be prominent in 2019.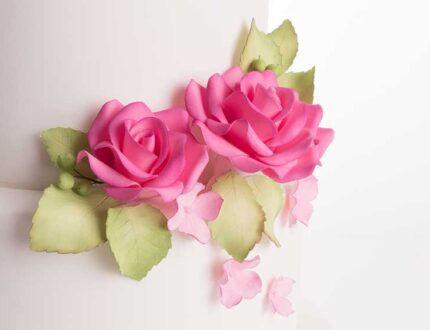 Birthday cake decoration trends for 2019
You can expect geometrically shaped cakes to be a big hit for birthdays. Alternatively, round cakes can be decorated with geometric designs made from icing, collars or hand painted, depending on your skill level and how brave you're feeling. A 'naked' cake appearance will also be popular, varying from icing where you can see some of the cake through it to no icing at all and minimal decorating, such as a classic Victoria sponge with butter icing and fresh strawberries in between layers, but little else. Hand painting cakes can also fit in with a minimalist approach, such as white icing with 'happy birthday' painted in a basic, yet decorative, font. For decorating cakes, inspiration can be found online by looking at other creations for ideas and learning the techniques involved by watching online tutorials, taking a course and plenty of practice.
Wedding cake decoration trends for 2019
Floral decorations on cakes have been a beautiful trend that is about to get turned up a gear. 2019 can expect to see floral designs on weddings cakes become bigger, more elaborate and more colourful. This gives them the option to become abstract, eye-catching centrepieces. However, hitched.co.uk found that almost 51% of couples were planning on having a traditional wedding cake, making it a timeless option, but it can incorporate modern design by having a white wedding cake with bursts of floral colour. Cakes in the shape of letters are also becoming increasingly popular, so the initials of the bride and groom could be used with various decorations, macaroons or cupcakes.
Online tutorials and enrolling in cake making and decorating tutorials can teach you new methods to decorate decadent cakes and create something unique and special every time. Even once you've mastered your craft, there's always something new to learn, such as experimenting with the latest flavour trends and discovering new tools that make cakes look stunning.
Learn all the cake trends as they happen with exclusive membership to CakeFlix.