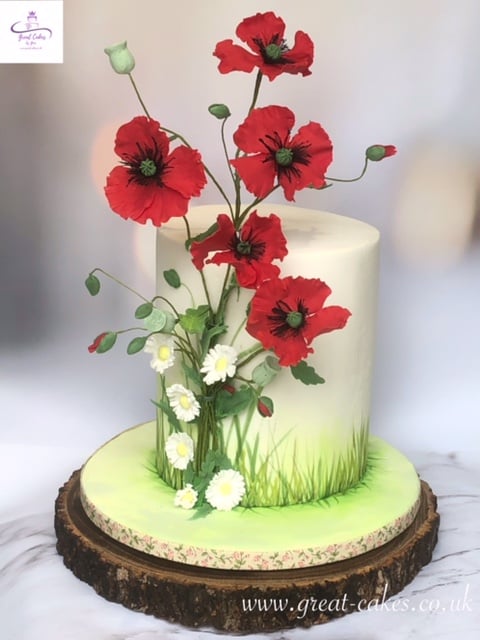 I'm Gina Rickaby owner of Great Cakes (by Gina) based in Crowborough just near the Kent/Sussex border (UK).  I was absolutely thrilled to win the CakeFlix Cake of the Month competition for August 2021 with my Poppy cake (pictured right). David asked me to share my cake story to this point, so here goes… 
My cake story started when I was a youngster. I used to get out my cook book on a Saturday morning and bake (Although I'm not entirely sure how edible they were!). 
I first started to develop my interest in cake decorating in the late 1980s using marzipan to make decorations and models. There followed many, many cakes for family and friends. I enrolled on evening classes at local college which gave me the confidence to make my own wedding cake (based on what I had learned at the time, Garrett frills and tiny roses and carnations!).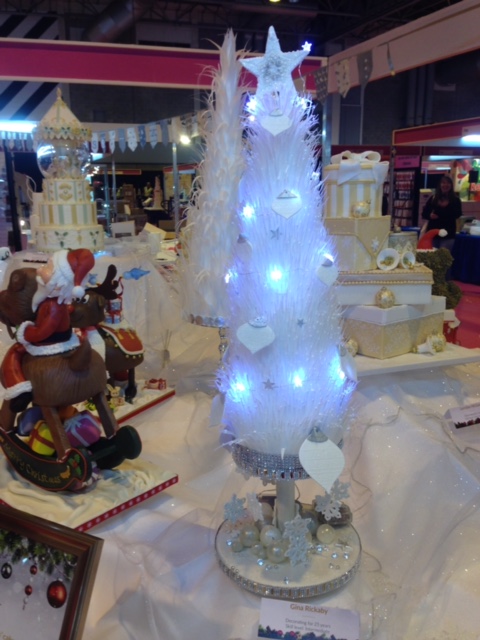 A year later, mid 1990s, I enrolled on City and Guilds 7900 with the aim of starting up my own business afterwards as well as starting a family. Roll on a few years with 2 incredibly boisterous young boys, juggling 2 part time jobs, with husband working in food retail, which are not family friendly hours – early starts/ late finishes /weekends/bank holidays – how did I even think that would work! 
Roll on to 2015, I needed to do something, something for me. I needed to give myself some sort of motivation/ personal achievement in life. I'm sure you can all relate to that? So I decided to try again and open a Home Based cake business. 
Whilst researching about starting a cake business I discovered Paul Bradford Sugarcraft School (now CakeFlix). It was just perfect for me, exactly what I needed. David's business advice and coaching, coupled with Paul's fun, easy to watch tutorials was the perfect balance.
The amazing camaraderie and support from the Members Facebook group helped me pluck up the courage and join in with the very 1st Students display table at Cake International in November 2016. My entry was the one with the bright lights (pictured left)!
INTERESTING FACTS
Favourite cake discipline:
I'm a "jack of all trades" so it's difficult to narrow down. If I had to choose I'd say novelty carved cakes (I'm not a natural perfectionist by nature and like to ad-hoc with the design as I go along). Having said that I do love to make sugar flowers , I find them relaxing/ therapeutic (not to competition standard / botanically correct but more for commercial aspect).
Favourite place to go on holiday:
Anywhere away from the crowds and out of season!
We prefer unspoiled views and natural environments, places we have loved include Scotland (Highlands and Skye) North Wales, Cornwall, Iceland, recently Derbyshire and North York Moors. Without seeming rude or antisocial, working in food retail for the last 28 years has that effect on us in wanting to escape people and the maddening crowds!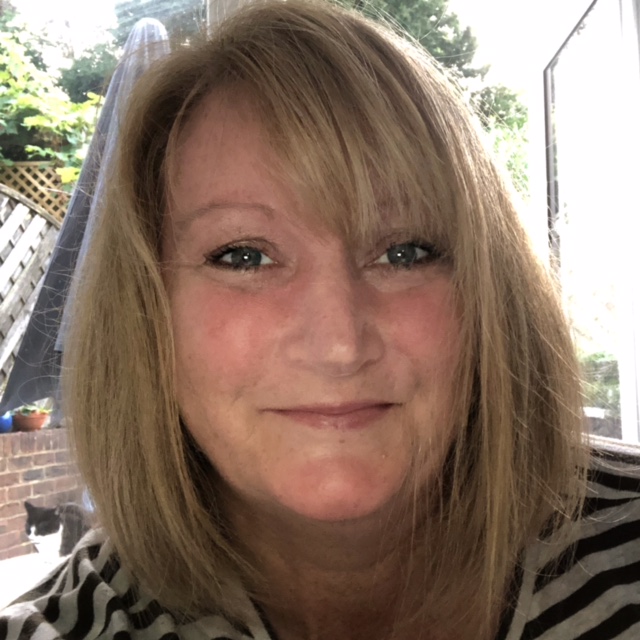 Walk and garden (not at the same time obviously!) We are lucky to live very close to The Ashdown Forest – not a forest as such, but large open Heathland, 223 meters above sea level. (amazing views almost 360° towards the south Downs (South Coast)  and High Weald towards London. (it's home to Winnie the Pooh too!)
I like to spend time gardening – mainly Growing our own food-My garden mainly consists of edibles… blueberries, raspberries, strawberries, apples, fig, plum cherries, but we also rent two small allotment plots.
Pets: We have 2x 8 year old (Tuxedo Cats -Black and White) rescue cats , (adopted them as kittens)Both very independent, and very different! One seems to be the the local thug, the other incredibly shy but very dog like. (Offers his paw) has been known on occasions when it suits him- to play fetch!
Little known fact about me …gosh David this is tricky as I'm really quite boring by most peoples standards!
My sons think I have a special talent to search for obscure things on google (usually car parts or tools to fix their ageing cars when they break down).
I love driving, especially on the open road,  but I'm not precious or fussy about what I'm driving.  My last car was 22 years old, no gadgets, no high power engine,  just plain simple driving, but I hold a secret ambition is to have a go at driving an Articulated Lorry – I've absolutely no idea why though!