It was just a short hop from Adelaide to Melbourne. We were picked up by Rachel, whose official role is manager of the Glen Iris store in Melbourne, but she has many more strings to her bow.
She has been instrumental in the setting up of many of the Bake Boss stores, and has a depth of knowledge of the company. She's the go-to if there are any problems.
Bendigo
First stop on our Melbourne leg was Bendigo, which is around a 2 hour drive inland from Melbourne. It was a beautiful trip seeing the changing countryside and heading over some higher ground. We saw a sign that warned of icy roads, which was quite strange when the outside temperature was showing 30C!
Paul was so disappointed, as all this time in Australia he still hadn't seen a kangaroo! And even though we were heading deep into the bush, they were still evading him.
Bendigo is a beautiful little town, and we headed straight to the shop to check things out for the evening demo, where we were met by Sharon the store manager. We still had a bit of time, so headed to the hotel and had a couple of hours downtime, before being picked up. I went out for a run, but wasn't too sure of the trail as it headed away from the town and literally into the wilderness. I'm not too bothered by spiders and snakes, but we were warned at reception to treat everything in Australia as venomous and as my track turned to a trail then began to get even narrower so the alarm bells were starting to ring. Time to turn around and I make up the 10km distance by running along the pavement on the main street, which felt so much safer.
My phone had ended up in a river a couple of weeks earlier when I jumped in to help Paco, our dog, who had got into some difficulty. Most functions were working fine, but the camera fell victim to the soaking, which means there was no photo evidence of the experience.
Paul headed to the Botanical Gardens and I could see from his face when I got back that it hadn't met his expectations. But no time to ponder, we were getting picked up soon, so time to get ready for the Bendigo demo.
Take a look at Paul's intro to the Bendigo demo. They were a lovely and lively group and all so grateful to Paul for coming to their town, which was an extremely humbling experience. The room was full and audience very engaging and the Bendigo team were on hand to help with Paul and customers' questions. There was a big queue for the photos and autographs at the end of this one.
We were treated to dinner by Rachel with Sharon and her team all coming along, which was great. However, we had a moment. The menus came out and Paul and I were still deciding what to have when the waitress came over and offered some specials, which included Beef Wellington. Coincidentally, a friend had posted a picture of a Beef Wellington they had cooked for their dinner on Facebook, so the seed was planted and we both ordered the Wellington.
 It wasn't until the bill came out that we saw the price, pretty much double everything else on the menu, and felt terrible at abusing Rachael's hospitality. Key lesson, don't order unless you know the price!
Sharon was determined Paul hadn't seen the best of the botanical gardens, so we met up in the morning for a guided tour. We had a lovely Greek breakfast, which we paid for… just to try and ease our conscience a little! Then we took a drive around the beautiful town stopping at some lovely gardens along the way. Paul took a little walk through the aviary, where he met one of the locals.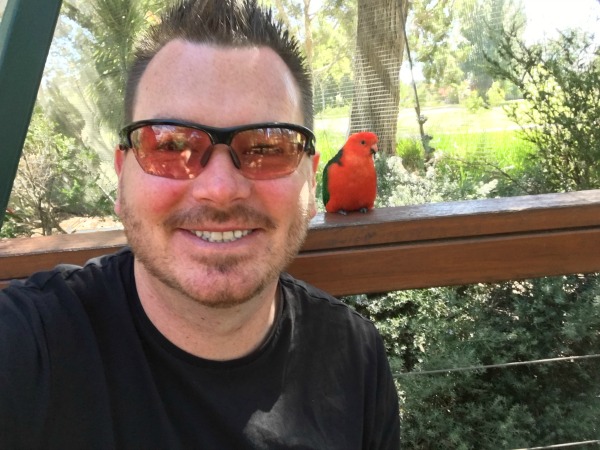 Unfortunately we didn't have much time, as we were heading back to Melbourne for the evening demo at the Tullamarine store.
Tullamarine
Another picturesque journey back to Melbourne, and out towards the airport we arrived at the Tullamarine store, where we were met by owners Deborah and Melissa. This was another huge store with a mezzanine level that was big enough to make a lovely 2 bedroom apartment.
The ladies had brought in some good Aussie attire for Paul to wear during his Facebook live intro to the store.  I missed the start of this one as my cousin lives about 20 mins away so took the opportunity to spend a couple of hours with him, getting back for the end of the show. Aussie hospitality inevitably involves beer so I had plenty of mints in the Uber trip back to the store.
The team were great and had one final request for Paul, to try the most Australian of Australian delicacies; Vegemite. If you want to have a look at how he got on check out his Facebook Live post. Keen to get rid of the taste, we headed to the closest fast food chain – McDonald's!
The hotel was close to some bushland. so we headed off in the morning. I was of on another 10km run and Paul a little behind, but his plan was to find a kangaroo. I managed to spot my first ones in the wild, with one just jumping across the path just in front of me. Without a camera, the image is confined to memory. However, Paul found himself on a mission, but didn't manage to spot any as you'll see from his Facebook Live post.
Glen Iris
Time for another change of hotel, this time heading into Melbourne city centre. It was a beautiful hotel with all the trimmings, and we had a little time to do some exploring, so headed for a bite to eat in a lovely quiet foodie lane close by.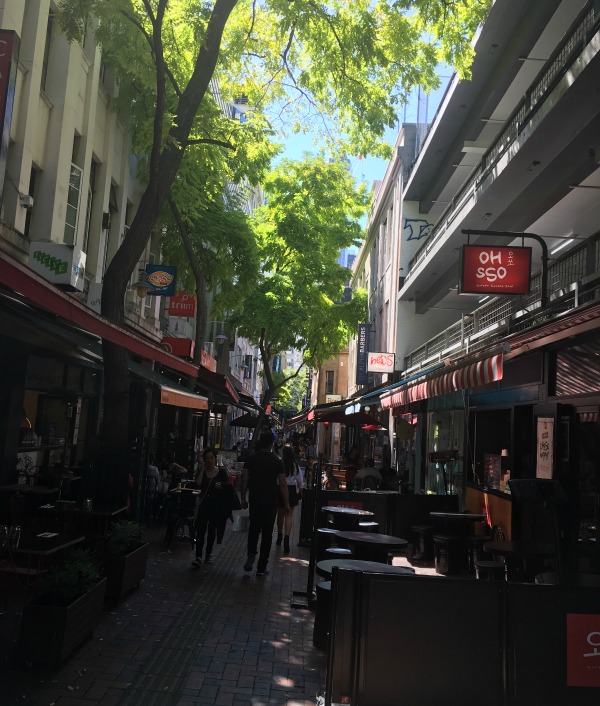 We were all a bit worried about the traffic, so we headed off in plenty of time to the Glen Iris store, managing to squeeze some sightseeing en route.
Glen Iris is a lovely store in a busy area, but has the advantage of plenty of parking. Rachel and her team had it all set up beautifully and we were all there in plenty of time for the crowds to arrive.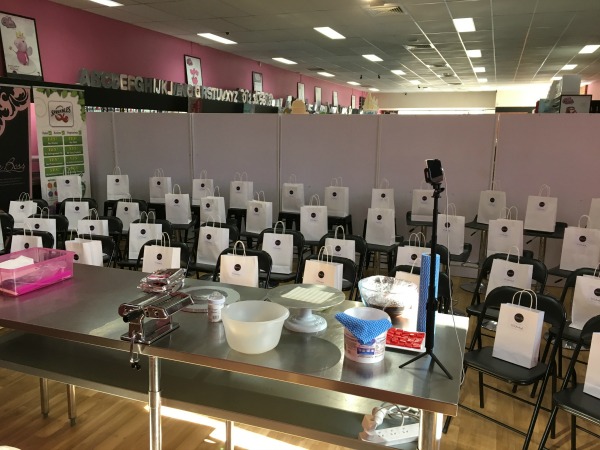 Here's Paul intro to the Glen Iris demo. Another great demo with everything going like clockwork and another very happy audience. Lots of questions and lots more of Paul's stories. While I had heard most of them before, he was coming in from different angles now to mix it up and this formula really seemed to work.
The team were great and looked after us extremely well, so time for a quick pic before heading back to the hotel.
The traffic was far quieter now so Rachel took us round some of the sights of downtown Melbourne. These pics don't do it justice, but it's named the city of lights for very good reason. To get these bridge pics, Rachel was parking on a dodgy space and was constantly getting moved on, but her patience paid off as we were able to quickly jump out to get these shots.
David x