This week we have put together a collection of one of our favourite type of animal inspired cakes – elephant cakes!
Elephant's are classed as a sacred animal in many cultures and are friendly and endearing creatures, despite their enormous size – they're one of the largest land animals in the world!
Elephant's play a significant role in South Asian, especially Hindu, weddings and using elegant golds and rich colours work fantastically to create a regal feel.
They have also become extremely popular as cakes for baby Showers and as children's cakes – cuter, cartoon versions made using pastel shades work really well for baby cakes and by softening the detail on the elephants, you can really emphasises their innocent character.
This is one of my favourite elephant cakes by The Chain Lane Cake Company: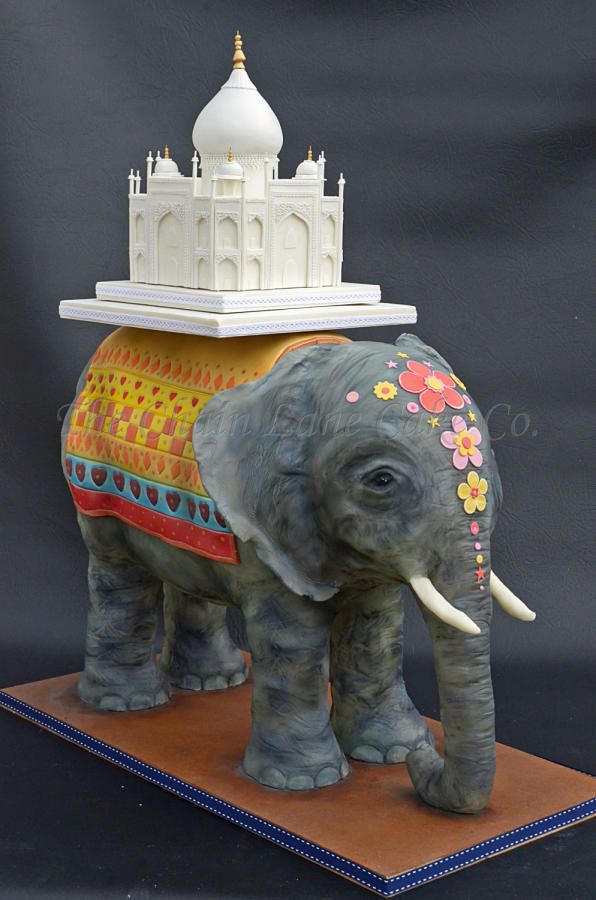 I found the majority of these cakes online, and saved them to my Elephant Cakes Pinterest Board.
(If you don't already have Pinterest, get yourself on there to swoon at all the beautiful cakes out there! You can follow us on Pinterest for loads of cakespiration!)
Elephant Wedding Cakes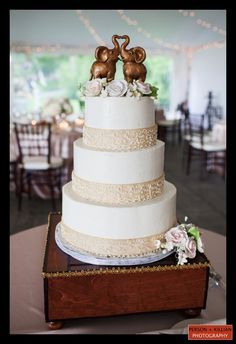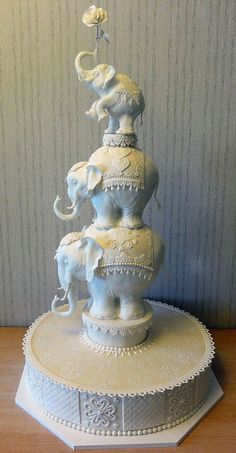 Whether your bride and groom are considering having an elephant cake topper, or if they want their cake to be fully focused on elephants, both are so effective! The gold elephant cake toppers in the photograph on the left are a lovely rich contrast to the minimalist cake. The detail on the cake on the right is magnificent, however I personally would have preferred if it had more colour – still fantastic all the same!
Hindu Wedding Cakes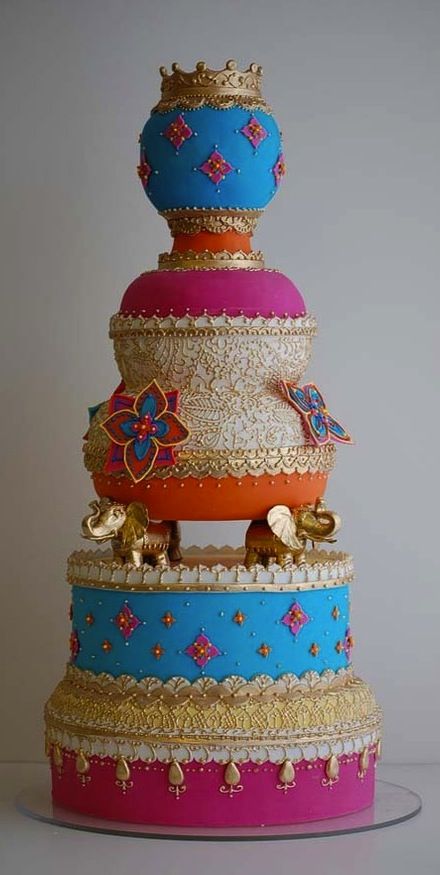 This wedding cake is absolutely stunning, with the mixtures of bright colours with the gold, the detail on the cake and the elephants supporting the upper tiers. All of this is really effective and so very festive, perfect for a colourful Hindu wedding.
Elephant Baby Shower Cakes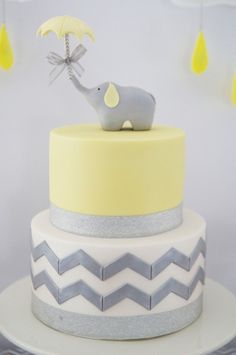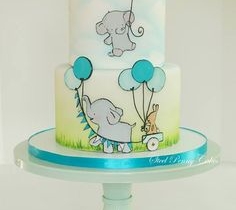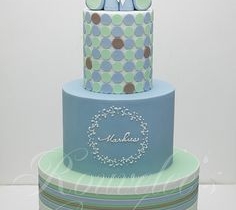 These three cakes have got to be three of my favourite baby shower cakes. All very simple, using lovely tonal colours, with very cute and innocent elephants! From giving the elephant a balloon, an umbrella or an oversized bow tie, all of these little accessories are adorable and add to the playfulness of the cakes!
Elephant Cake Pops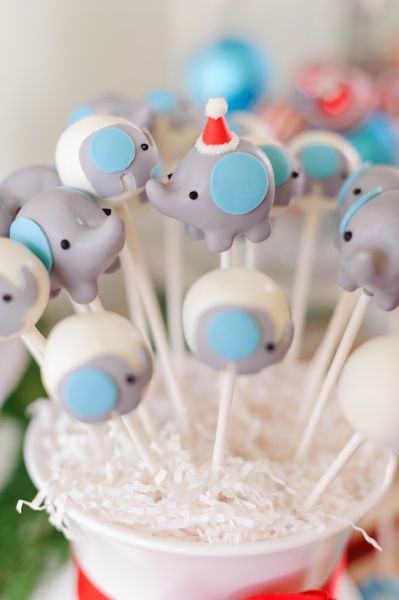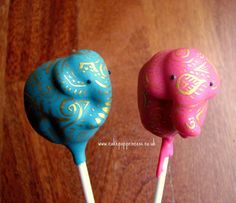 Including Elephant Cake Pops to tie in with your lovely elephant cake, is a great idea to continue the theme. Whether it be a baby shower or a wedding, creating these little cake pops is very simple and each one can be adapted to have their own personality – like the little cake pop with the Santa Clause Hat in the left photograph!
 Your creativity options are endless so go on…what you waiting for? Have a little play and see how cute an elephant you can produce.
Have fun!
Paul x