Just me… 2 Hands, 2 Feet, One Day at a Time
Blog post by Carol Burger – Certified CakeFlix Master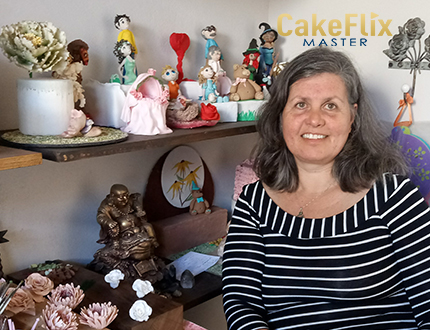 Step by step, I have worked my way to this amazing achievement. I have completed and passed all 8 modules of the CakeFlix Master Programme! 
Who would have thought that through courage, motivation and dedication I could reach this point! Here is my story…
After surviving a very nasty divorce almost 8 years ago, I took the first step towards starting a brand new life. With my youngest son (then 7 years of age) I moved from Johannesburg to Cape Town, South Africa.
Forced to face the struggles of a single parent in a city I did not know, I realized that my creative side was going to be shelved for a while. For financial reasons, I was forced into the Corporate world in order to survive life's struggles. I longed for the day I could break free and return to my creativity. My soul craved the joy of working with my hands! Then Covid 19 struck the world, and I found myself retrenched like so many other people around me.
I took this as my opportunity to follow my dreams, and taking the next huge step of faith in myself I started to bake. And thus my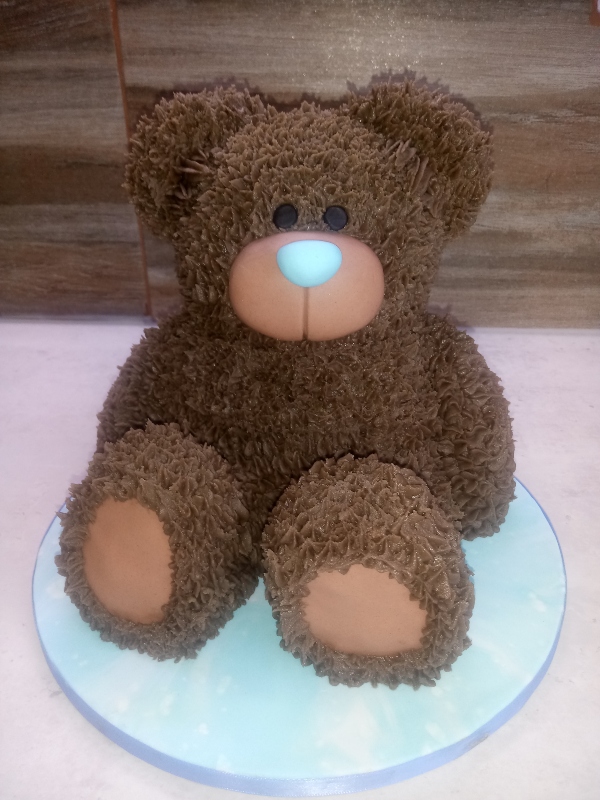 little cake business "All Thingz Magical Cake Creations" was born. 
I had baked a few cakes what seemed like a lifetime ago, but nothing close to the type of cakes I wanted to create. With minimal experience behind me, I realized that in order to build a successful business, I had to learn about baking and cake decorating.
This is when I discovered CakeFlix, Paul's fabulous tutorials and David's Business Bootcamp, which led me to my third leap of faith in myself. I enrolled in the CakeFlix Master Programme.
Six months later, I am proud to say that I have completed the course and cannot believe how Paul's teaching skills have helped me to grow in skill and confidence. It was definitely the best decision to have ever made!
Step by step, one day at a time, my cake business has steadily grown. With my new knowledge (and hours of practicing my skills) I am consistently booked with cake orders, and have just confirmed my very first wedding cake order! I believe I would not be where I am today without CakeFlix, Paul and David. I would encourage anybody wanting to take their baking to the next level, to enroll in the CakeFlix Master Programme. It is worth the time and every cent! It is most definitely the best decision I made!
My journey is far from over, and I am confident I shall reach my goals and dreams taking it day by day, one step at a time!
Watch this space!!
Carol Burger 
Facebook.com/Allthingzmagical/

From Paul:
Carol has been an amazing learner and always willing to take feedback onboard and pushes forward with a positive attitude. Some assignments were more challenging than others, but she would always work her way through and come out the other end with hugely improved skills and finishes.
I am delighted to have witnessed Carol's progress through the Programme and very proud to add her to the list of Certified CakeFlix Masters.
We look forward to following Carol's magical journey!