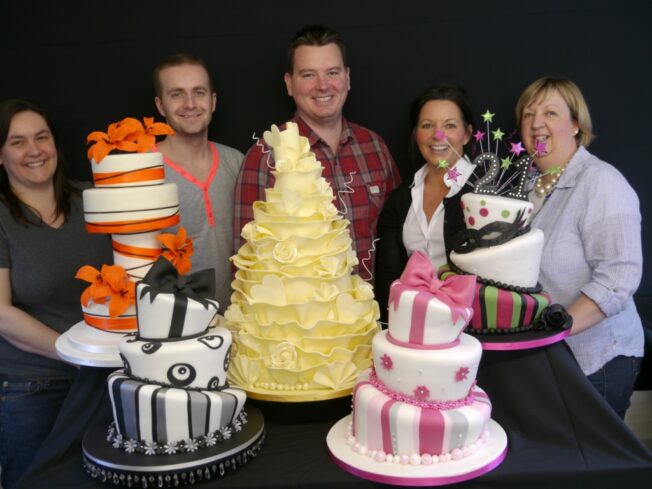 WHILE PLACES LAST – If you can book the course online now, then the year's FREE access to all the online courses is yours.
Learning with Paul himself is the best possible way to learn cake decorating but unfortunately, he can't teach you everything he knows in the space of one course. BUT now and up until Christmas we are giving away 1 years access to all our on-line courses  for FREE when you book any of our attended courses! When you combine what you learn with Paul on the attended course with the wealth of knowledge in our on-line library, you'll be ready for anything!
Recently the School has moved to the idyllic location of Kenmore, in Perthshire and to celebrate the new breathtaking location we want of offer our students even more value! A years membership to the site normally costs £89 and gives you access over 90 full online cake decorating courses, as well as the 52 courses we will release over the next year! It's great value in itself, so to get to for FREE is a real bonus!
To qualify for the free membership simply book any of our attended courses before Christmas – so up to and including the 24th of December.  What a great Christmas present that would make for a lucky loved one! Maybe leave this page open on your ipad or laptop in an obvious place and hope someone buys it for you! Well, you might be better to just go and ask them outright!
[two_third]
If you need any help choosing the right course for you, don't hesitate to contact us. Some of our most popular courses are the 5 day intensive cake decorating course where you will learn everything from covering a cake perfectly to creating a wonderful chocolate wrap wedding cake. This course will really give you the skills to become a master cake designer!
If you are looking for something more suitable to beginners then the Introduction to Cake Decorating is an excellent choice, especially when combined with the years access to the on-line courses!
Happy learning!