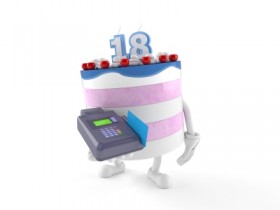 Having set out in business in 2002 David and Paul have been on a roller coaster journey, but now some 10 years on couldn't be happier with the way things are going.
Along the journey there have been many exciting and fantastic moments, making cakes for the Queen, Prince Charles, Prince Albert of Monaco, appearing on TV a few times and above all seeing customers faces when they get that extra special WOW factor cake. However, as with any business, its not all been plain sailing.
The Pro Membership is due to be launched this weekend which shows the things they did well and the mistakes they made. It's a must see for anyone who is about to or who has started their own cake decorating business, but needs a bit of help. The mystery will be taken out of how to set up, what to charge, effective marketing and getting the right systems in place. If you're in the UK just by understanding the rules on VAT will pay for this membership many times over.
Starting as a sole trader business in 2002 to generating a turnover of £1m with 35 staff over seven outlets including a cupcake cafe bar, concessions in large department stores like Jenners and House of Fraser, there's been numerous learning experience gained along the way. The Pro membership will take you on the journey and help will always be on hand to help guide you through with people who have been there and done it.
As David will explain they were close to going out of business 5 years ago with the single most factor being that they weren't charging what was needed in order to generate a profit. Perhaps the hardest decision the pair took, but they increased prices significantly, reduced costs and navigated a way through the crisis.
In recognition of their focus on Customer Service and a quality product in 2010 their company was Voted Outstanding Wedding Supplier in Scotland.
David also has experience coaching young businesses in Scotland through the Prince's Trust and has a network of experienced business people he can call upon for guidance. Being a part of the Pro membership indirectly gives you access to this network too. With the Pro members forum we are keen that members share their experiences in setting up and running their businesses.
Keep an eye on the website, Facebook and your in-box for details on how to sign up.
Here's a quick preview….