Our fantastic Guest Tutor Molly Robbins' tutorial is due to launch very soon, yay! We were so pleased that Molly came to film a tutorial for us, she is one talented lady…but where did all this talent come from?! Here is a little about Molly's cake journey so far…
P.S you can find out more about Molly by following her on Facebook!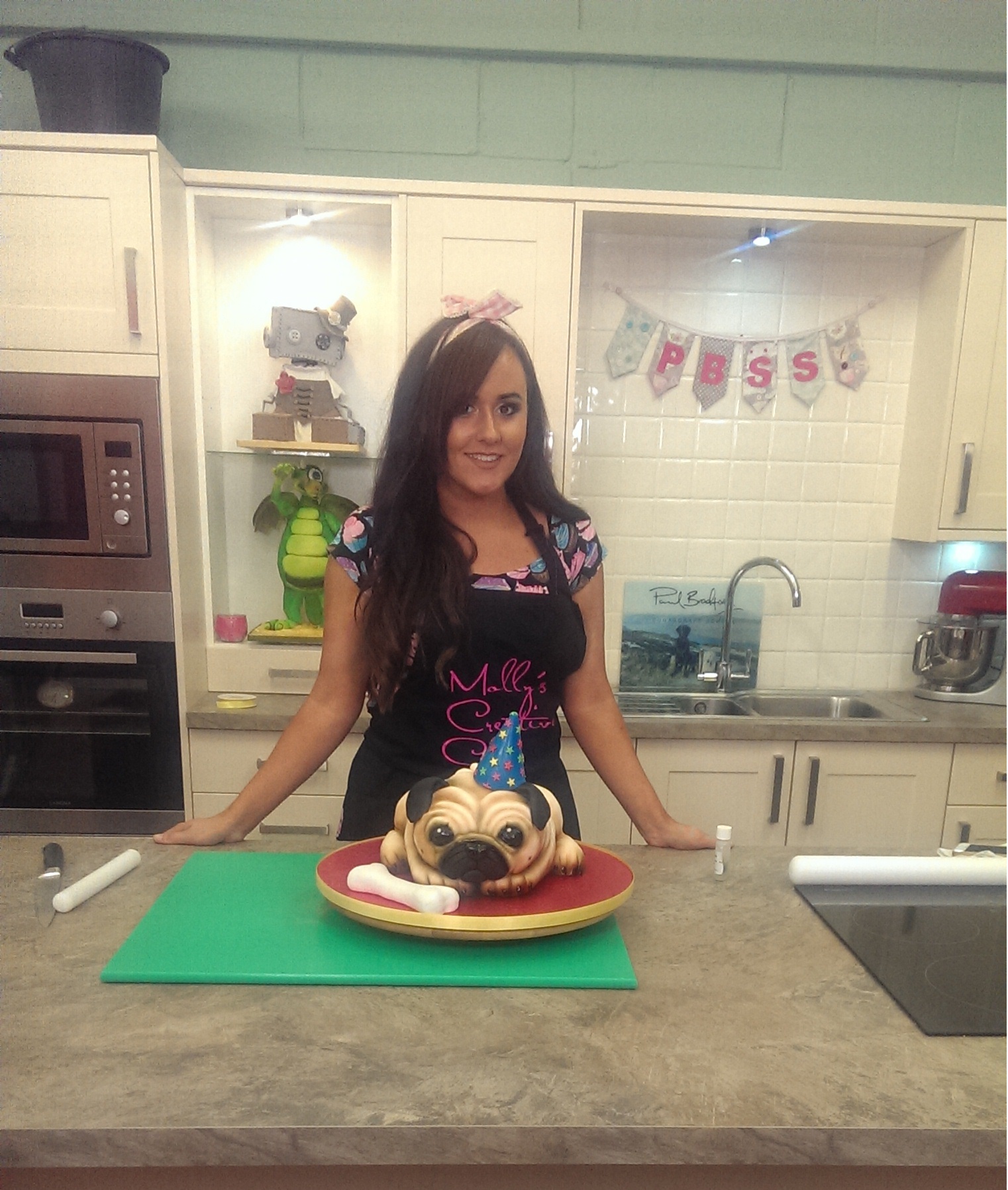 Hi, my name is Molly Robbins and I have been running Molly's Creative Cakes for four years from a private studio in my home town of Rossendale, Lancashire. I am now 24 years old and started making cakes by accident during my degree studying Special Effects Makeup after watching all the American cake shows and the Great British Bake off. My background is in fine art and sculpture, as well as having experience in airbrushing, so cakes came quite naturally to me (after a lot of practise and spectacular fails!)
After quitting my day job as a make-up artist to make cakes a full time business, I was somewhat of an all rounder – never turning down an order and doing everything from risqué hen party cupcakes to simplistically chic wedding cakes. It was not until I branched out into the field of 3D carved cakes that I knew where my passion truly lay. I have always been a huge animal lover, so my two passions crossed over into a bit of a niche – pet portrait cakes! I have made everything from dogs and cats to chameleons and even exotic toads.
My proudest achievement to date has been winning two gold medals at Cake International – the Gatecrashing Crocodile and Indian Elephant Cake, as well as two silver medals for my Rainforest Wedding cake and Bertie Basset hound entries.
Here are her stunning Gold Winning Cakes: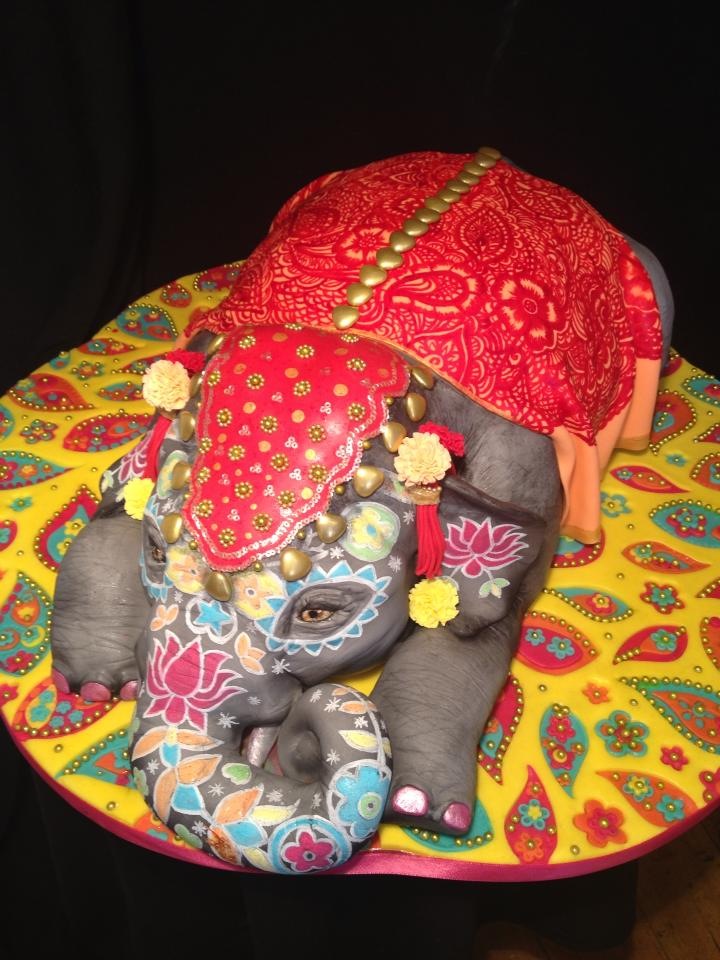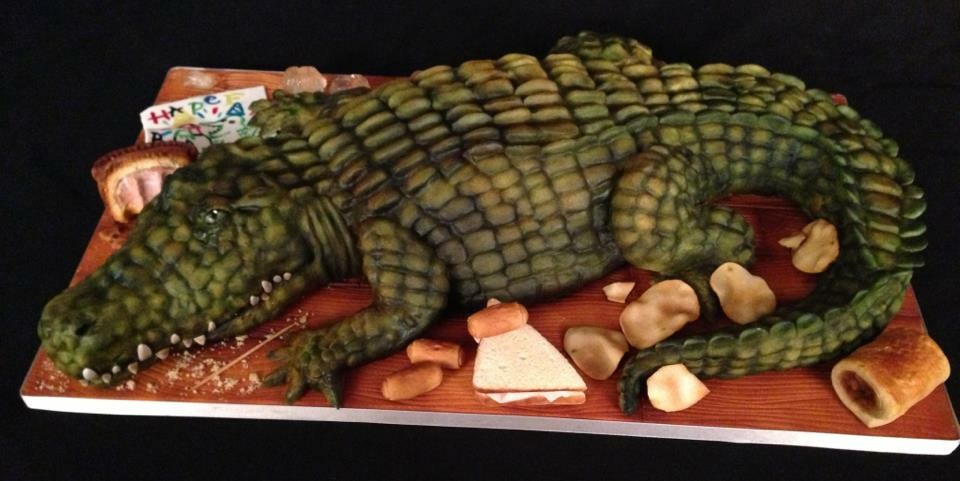 I also love to do collaborations, most recently being Hollywoof – a Cake International Group Entry led by my hugely talented friend Emma Ball of Richard's cakes – where we each made a piece featuring a different breed of dog dressed up as famous film characters. I chose to do pugs (no surprise there!) and put them in Wizard of Oz costumes (obviously) – our entry won the whole of the groups category too! My collaboration work also includes the Cake Masters award winning "Welcome to the Jungle" – led by the amazing Francesca Pitcher of North Star Cakes, as well as Gus the Grenadier guard and 50 Shades of Grey exhibition led by the fabulous Rosie Cake Diva.
Here is Molly's adorable Hollywoof Cake:
I have absolutely loved branching out into teaching, it's something I never thought I could do, but just goes to show that if you step out of your comfort zone then you will always surprise yourself! I look forward to teaching more in the future, hopefully with Paul again and I will also be guest tutoring at The Cake Crusade in Dublin next year.
I hope everyone enjoys my tutorial and look forward to seeing all your fantastic creations!
Molly xx