Serving up the Darker Side of Cake Design
Paul Bradford interviews super skilled cake decorator Tracey Rothwell of the Little Cherry Cake Company. Tracey is a self confessed lover of 80?s films, cartoons, gaming, geeky stuff, chocolate and more (aren't we all?) and we're really pleased to have welcomed the (near) Manchester based cake decorator in to our studio teaching her Baby Vampire cake design for all of our lovely premium and pro members to view.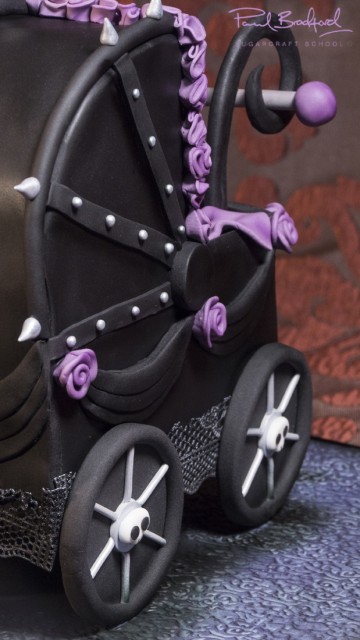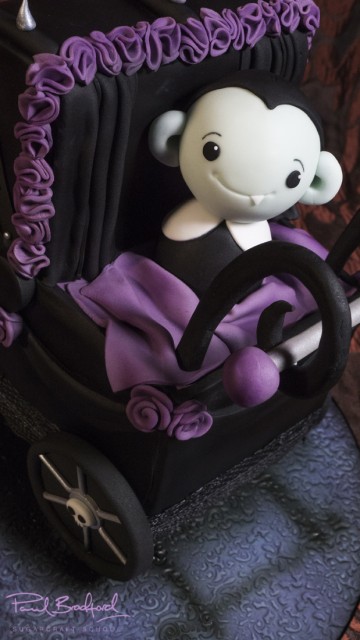 Tracey, who's made cakes for the last 7 years, prides herself on creating unique and awesome cakes and it's great to see cakes like this produced so well! With designs that have been on Channel 4 television, won Gold awards and been featured in various magazines. Tracey is obviously doing things right and you can see for yourself by checking out the gallery at her main site http://littlecherrycakecompany.com/gallery/ and at the sister site, http://www.blackcherrycakecompany.com/gallery aimed at her darker designs.
Tracey's Paul Bradford Sugarcraft School online cake course the 'Baby Vampire Cake Course' is coming to the site later today (24th October 2014) so don't miss it, and Tracey's bunny ears, as the design is perfect for halloween and many other occasions!
Enjoy the interview video below:
The cakes Tracey produces are absolutely awesome and you can see lots of pictures and even send your messages by liking Tracey's Facebook page here – https://www.facebook.com/littlecherrycakecompany/
You can find both of Tracey's cake sites with the links below:
http://littlecherrycakecompany.com/