CakeFlix are delighted to have teamed up with BBC Children in Need  to create a huge online Pudsey Bear cakes collaboration.
Paul Bradford and Ben Cullen, aka the BakeKing, have created FREE to view Pudsey Bear tutorials to help you create your entry.
ENTRIES ARE NOW CLOSED UNLESS BY SPECIAL ARRANGEMENT
Anyone can enter (not restricted to CakeFlix members)
The design must be tasteful and in keeping with the Pudsey Bear brand
Entrants are kindly asked to make a small DONATION to Children in Need
CakeFlix members have the chance of winning an all expenses paid trip to Spain to create a tutorial with Paul
There's a Pudsey Bear Collaboration Facebook Group for entrants, simply request to join HERE
Our aim is to create an amazing online collaboration showcasing lots of Pudsey Bear cakes to raise money for Children in Need
Our hope is to get the attention of the BBC so that the collaboration will feature on their annual fundraising show in November 2019.
The output will consist of high production value video and image montages.
WHAT'S REQUIRED
Images of you and the cake (separately) should be on a plain background, preferably pastel colour
Images are not to be cropped so we can size for the frames
Images are to be hi-res
Create a short 5 second video showing you with the cake. The funnier the better! Audio wouldn't be used so no talking required
Entries MUST be in by the 16th of October 2019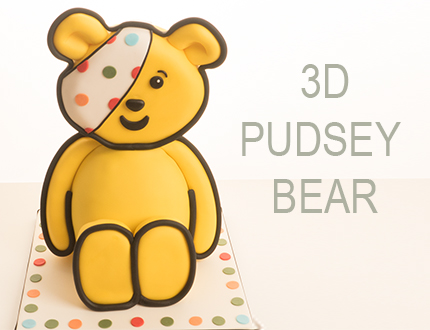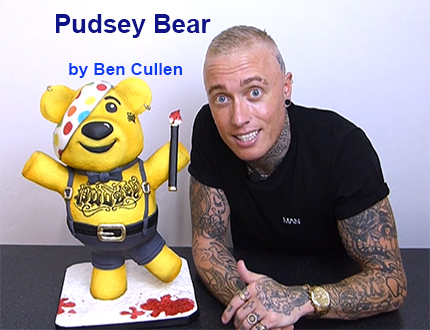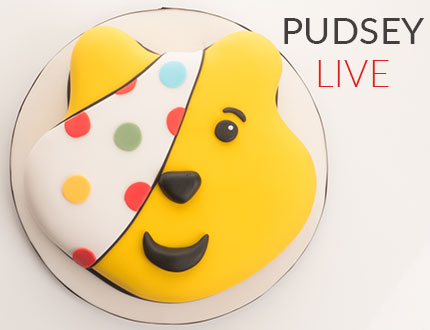 click the image above to take you to the free tutorial
RAISING MONEY FOR CHILDREN IN NEED
If you are able to raffle off the cake or raise money in any other way, please donate via the Pudsey JUST GIVING page.
CAKEFLIX PREMIUM AND PRO MEMBERS COMPETITION
Paul will judge each CakeFlix member's entry based on:
The design
Level of difficulty
Quality of photography / video
Story behind the design
How long you have been cake decorating
One lucky winner will come to Spain to film a tutorial with Paul all expenses paid.
CAKEFLIX GUESTS COMPETITION
Paul will select each Guest's entry based on:
The design
Level of difficulty
Quality of photography / video
Story behind the design
One lucky winner will win an Annual Pro Membership on CakeFlix.
For both competitions Paul's decision will be final and we can not discuss individual entries after that decision is made.
ENTER BY COMPLETING THE FORM BELOW by the 16th of OCTOBER 2019
Have you sent your 5 seconds video to [email protected] via Wetransfer quoting your name as given on the form?