Alpa Boll is a very deserving winner of the title 'CakeFlix Feature member for December 2021' for two main reasons; her amazing cakes, but most notably her contribution in the CakeFlix Facebook Groups.
She is always quick to help and support others who post in the Group, which optimises the ethos of the CakeFlix Family. With most things in cake and in life, you get back what you put into something and all Alpa's kindness and support has justly been rewarded with the Feature Member accolade.
Alpa's Story in her own words
My cake journey started in 1986 when I created a cake for my sister's 16th birthday. She had always baked my birthday cakes and this time I was determined to bake her a special birthday cake. I picked up my first books on Sugarcraft; The International Book of Sugarcraft: Book 1 & 2. I spent the next five years working through the books making cakes for friends and family. At this point I mostly enjoyed practicing royal icing techniques and painting on cakes, something that I still love doing today.
I then had a rather long break of ten years before I came back to it and my goodness it had changed! I suddenly felt overwhelmed by all the different pieces of equipment and techniques -what was I supposed to do with all these and did I need them all?
I settled down and got married and painted my own wedding cake. I realised now that I still had a passion for sugarcraft and the thrill of creating a great cake. I felt like I was ready to turn this into a career but didn't know where to start so first I opened my business and starting taking orders working part time alongside my office job and having a family. I had heard of Squires Kitchen so I went along to their exhibition and was balled over by all the amazing artists and work on display. I decided that I needed to do a course to find my feet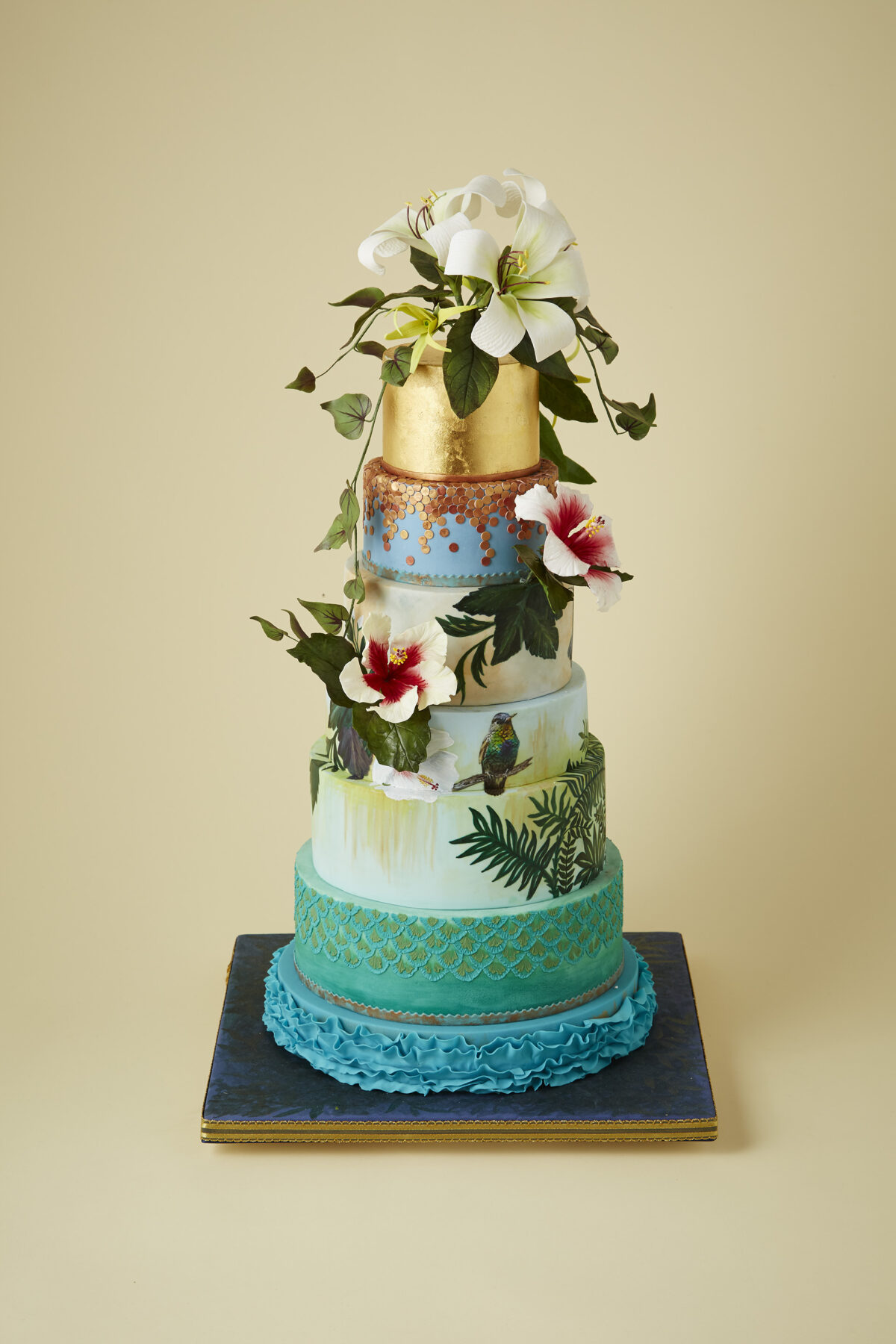 again, to learn new techniques and refine the ones I had learnt growing up. I called Squires Kitchen, they mentioned a new course that had a little of everything on it that might work and so I booked on for a week's course. This was with Paddi Clark who's book I had started working through. It was a really tough course where each day was intense and she really made us work hard but by the end of it not only did I come away with some great friends but also a real buzz to go and create cakes, make flowers and take my business into a new direction. At the same time, I also joined the local Sugarcraft Guild in Thame, Oxfordshire. Meeting up with the ladies at the Guild was a great way to get back into sugarcraft by going to classes and picking up tips.
In 2013 I entered Cake International and came away with a bronze award and gave me so much confidence after speaking to the judges. The following year I was asked to create a wedding cake for a friend who wanted five tiers with only painted British birds on it. There was nowhere to hide and to paint all these birds on a real cake meant timing was key. It was a huge success and this then started my love of painting birds on cakes. A few months later I created the cake that I am probably known for best, the Hummingbird Cake for which I was awarded a gold, it is still one of my favourite cakes to date as I love tropical designs for their vibrant colours.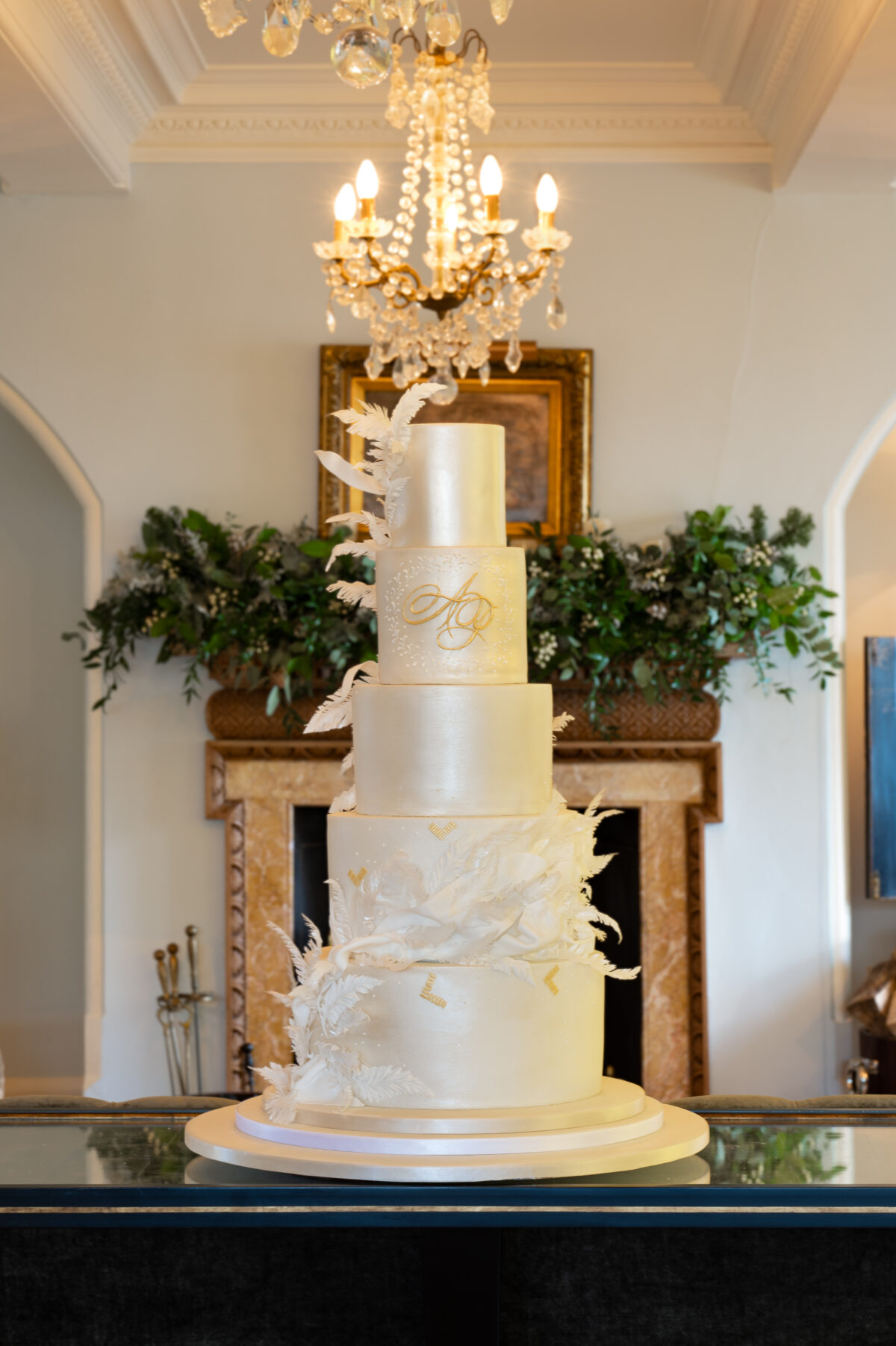 It was the first time I had created such intricate sugar flowers and painted with cocoa butter which pushed me to try new techniques. Uploading the images on social media really raised my profile and thanks to Paul Bradford and others in the industry I started to get noticed which really boosted my self-confidence. At this point I was invited by Squires Kitchen to exhibit in their 'Wedding Cakes Showroom'. This was a great opportunity for me, by this point I was really comfortable with my skills in sugar flowers, royal icing and painting so I incorporated all these methods into my cakes as well as the use of trending and vibrant colours. I was lucky enough to regularly exhibit here and showcase my ideas.
Since then, I have had the opportunity to create some real showstopper designs for weddings and some couples have trusted me to design a cake that they only see for the first time on the day! This included one where the venue demanded a tall cake to sit in the staircase. Decorated with ruffles which took over 7hrs alone and handmade beads it had a double height middle tier of 9inches tall which was a challenge to transport.
Recently I created a cake with wafer paper feathers (another first) spiralling around the cake based on the dress the bride was wearing. Tiny gold beading from the dress was also incorporated into the design as well as their monogram which was delicately piped and then painted with gold.
Moving forward I would like to practice more on flowers, I don't think you ever really stop and I still love royal icing so that is something that I would like to spend more time on and mixing it with modern techniques to create something unique.
After all these years I finally feel happy in the designs I am creating and feel I have found the clients that appreciate the time and effort that goes into my cakes, some of which are shown below.