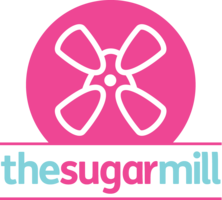 Paul introduces another great video review blog post, this time we are looking at the products supplied by Sugar Mill in the UK.
The Sugar Mill was started by cake enthusiast Pauline who started things off by sharing her knowledge of cakes and then decided to create some high quality products to use (suitable for all diets, religions and allergies) Pauline has now decided to take a rest at the age of 76 and has passed things over to Clare Hodgkinson who is eager to promote the brand and provide advice and assistance for her customers.
Clare Hodgkinson, has kindly provided us with a huge selection of products for us to take a look at. You may have noticed Paul has used some of the Sugar Mill products on the Piano Cake, The EnchantedCastle and another cake decorating course (seen in the bottom left of the video) due for release in December.
Click below to watch the video:
So let us know what you think of the Sugar Mill products if you've already used them, and if not pop over to the website below and give them a try – they're very reasonably priced!
Please note the address listed in the video is the older website which will still work but you'll find the newer site where you can order the products from here – http://www.sugarmilluk.com/
You can also get in touch with Clare from The Sugar Mill UK on this email address: [email protected]
Also, don't forget to visit The Sugar Mill on facebook and show your support for Clare's fantastic products.