Whether you're getting hitched this year, or planning on making a whole bunch of wedding designs – we've gathered some of the hottest trends for you to take a peek at! There's plenty of inspiration to be had, from trends that've been around a while, to the new kids on the block that are so trendy it hurts.
Marbled wedding cakes
First up – the marble trend. Marbled wedding cakes have been kicking around for a couple of years, but this year their popularity seems to be growing in momentum. The marbled palette tends to be fairly neutral – think greys, cream, golds – with an emphasis on the effect. We love this simple design from Sweet Bakes.
Ruffled wedding cakes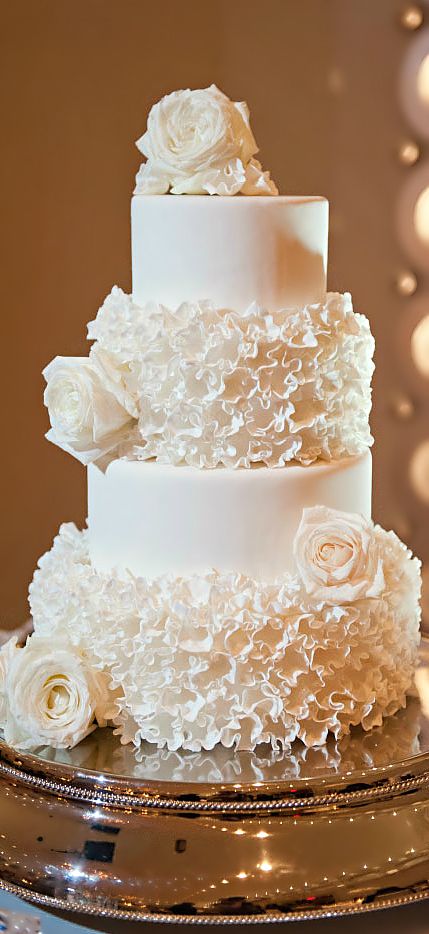 Who says the ruffles have to stay on the dress? For a cake as flamboyant as the bride, it's got to be ruffles. Like this one from Pinterest.
Naked cakes
The trend for naked wedding cake is still going strong into 2017. How pretty is this one which uses edible flowers from Maddocks Farm Organics?
Metallic wedding cakes
In case you missed it, we did a rather lovely blog post on the metallic wedding cake trend.
Black wedding cakes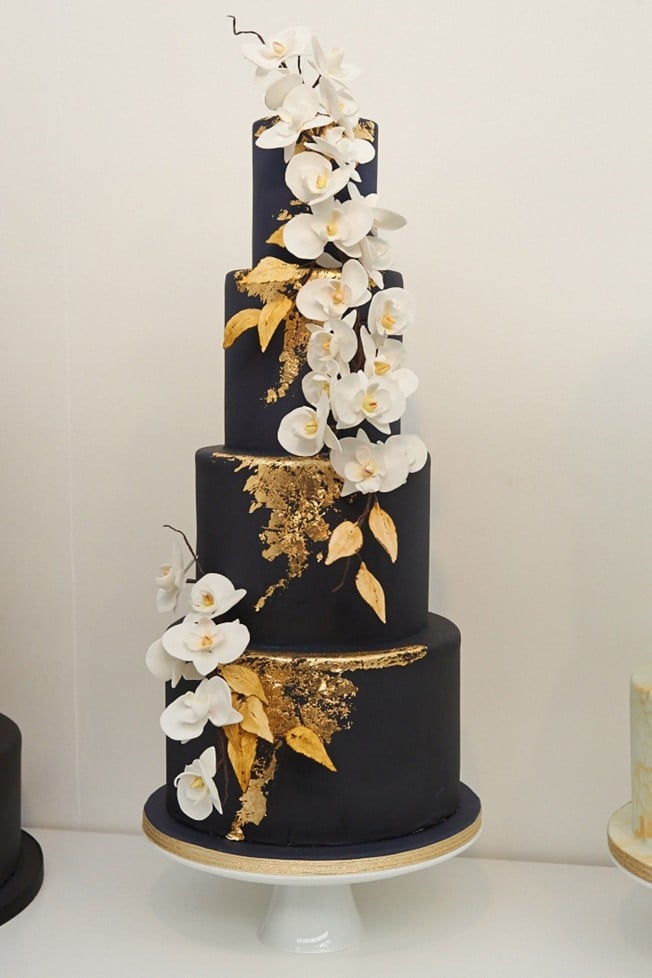 Oh and did we mention this blog post all about black wedding cakes? Love them! Welcome to the dark side.
All white cakes
And after the darkness comes the light. All-white wedding cakes are tipped for the top in 2017 – perfect for an ethereal wedding table. This one's from Wedding O Mania.
Painted wedding cakes
We all know a well decorated cake is a work of art. But now you can show off your painting skills too. Painted cakes like this mauve beauty we found on Pinterest.
Lace effect wedding cakes
Lace is a timeless classic. You can learn how to make this lovely creation by watching our Shimmering Lace Wedding Cake tutorial.
Forest inspired wedding cakes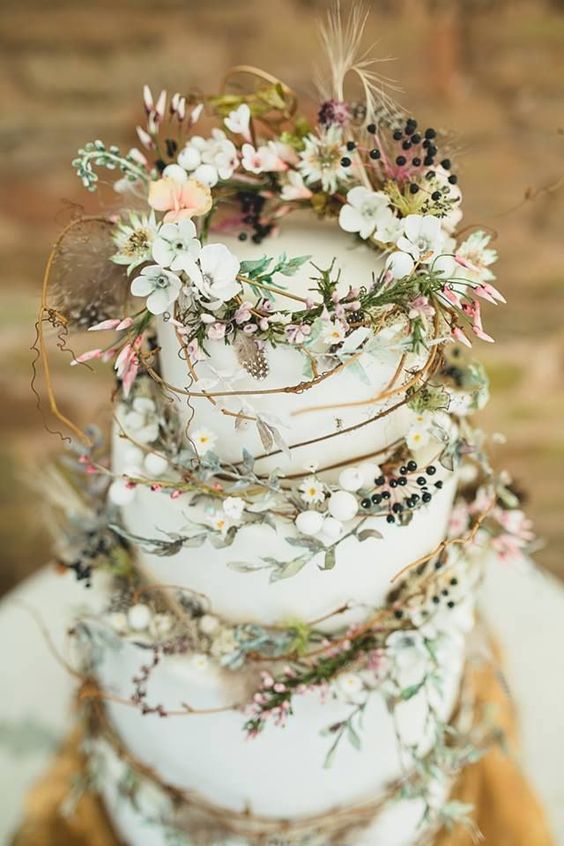 Greenery is big news for weddings in 2017. What better way to complement a woodland themed wedding than a beautifully adorned cake? This one was featured on Mod Wedding.
Illustrated wedding cakes
Similar to painted cakes, but more cartoonish in nature, the illustrated cake is perfect for a contemporary wedding. This lovely specimen is from Pinterest.
Ombre wedding cakes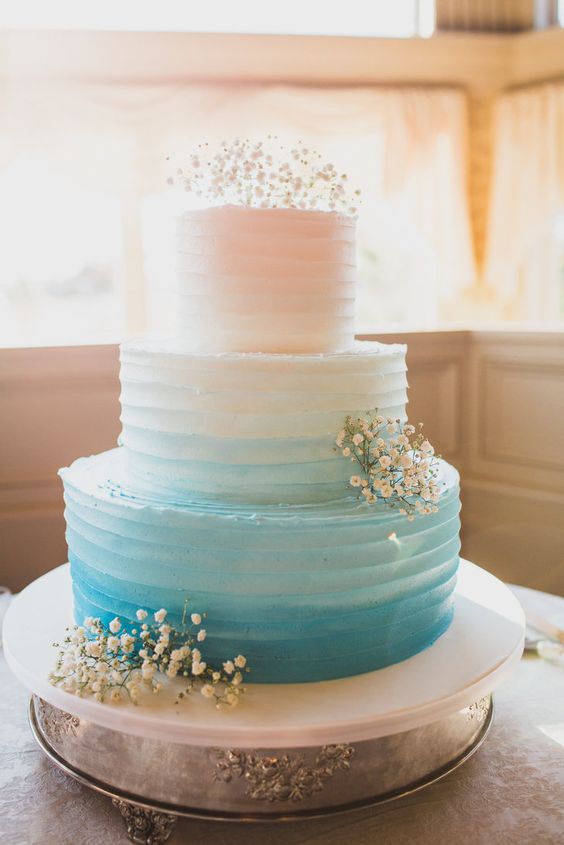 It isn't just the bride's hair that's going to be ombre in 2017. Check out the lovely subtle blue hue that fades to white on this cake featured on The Knot.
Chalkboard wedding cakes
How quirky is this? Chalkboard, or blackboard cakes are great for a super laid back affair with a vintage edge. Check out these ones from One Fab Day.
Red velvet wedding cakes just got naked
Take the rich, decadent red sponge of red velvet and the paired back simplicity of a naked cake, and you've got one of this year's biggest wedding trends. Like this one from One Fab Day.
Knitted wedding cakes
We all know lace wedding cakes are popular, but what about all those other lovely fabrics? For a wedding cake with a difference, rustle up one of these cosy looking cable knit effect wedding cakes, as featured in Country Living.
Donut walls
For couples going down the unconventional route, a donut wall is becoming the new hipster favourite. This pretty bunch were featured on Love My Dress.
What do you think the biggest wedding cake trend for 2017 will be? Share your thoughts in the comment below.