Seventeen years ago, Paul Bradford, owner of 'Truly Scrumptious' cake shop in Central Scotland, delivered weekend workshops and evening classes for anyone interested in learning how to learn cake decorating skills, Farzana was just another participant. However, after just one class, she was hooked and kept going back for more. Farzana really enjoyed Paul's style of teaching and his bubbly and friendly manner.  Paul and Farzana's friendship began when he jokingly referred to her as his "keen bean" who kept coming back! Farzana changed that nick name calling herself his 'Asian invasion!' They lost touch for a number of years as Paul's career had really taken off. He had moved away from the area with his partner, David, to Malaga, Spain to focus on his business called CakeFlix. 
Farzana went on to become a teacher of Home Economics at the local secondary school, whilst still baking and decorating cakes in her spare time. But by 2018, her confidence and self-esteem hit an all-time low due to work issues and … Michelle happened!
One of Farzana's life-long, close friends from school, Michelle Russell had come to stay with her for a few days whilst she was back home visiting her family. They arranged a get together with another close friend Leona, they shared a lovely evening together eating curry and drinking Diet Coke, having a really good time just reminiscing about the good old days. Michelle asked Farzana to wake her up and call her the next morning before she left for school. In true Farzana style she hollered up the stairs 'Michelle get your ass up' to which she laughingly replied 'yeah yeah I am up'. At that precise moment, only god knew they were the last words they would ever exchange. Michelle was involved in a car accident and died at the scene that day! She was 38. Farzana recalls returning home, seeing the breakfast bowl and coffee cup Michelle had used that morning, and just breaking down. She was absolutely devastated, Michelle's death really shook her to the core.  One minute she was there, and the next she was gone.
In the midst of grieving the loss of one of her dearest friends, Farzana decided to send a random message to Paul. She asked him whether he remembered this Asian invasion?  She expressed her passion for cake decorating and if there was anything she could do career wise to progress further.  The ultimate surprise came in his response extending an invitation to visit his base in Malaga, Spain and participate in his CakeFlix 'Train The Trainer' course, teaching cake decorators how to become teachers and run their own cake decorating classes.
Filled with self-doubt Farzana began asking herself, "can I could really do this, as up until that point I only really did basic cake decorating' however, she also understood what an amazing opportunity it was, and after the devastating loss of Michelle, her mind-set changed! She knew she had to embrace this opportunity as no one knows what's around the corner."
Feeling both terrified and excited Farzana arrived at the Paul Bradford's Sugar School in Malaga, Spain, in the summer of 2019 and she continues to describe it as an "out-of-body, surreal experience." She says, "There were four other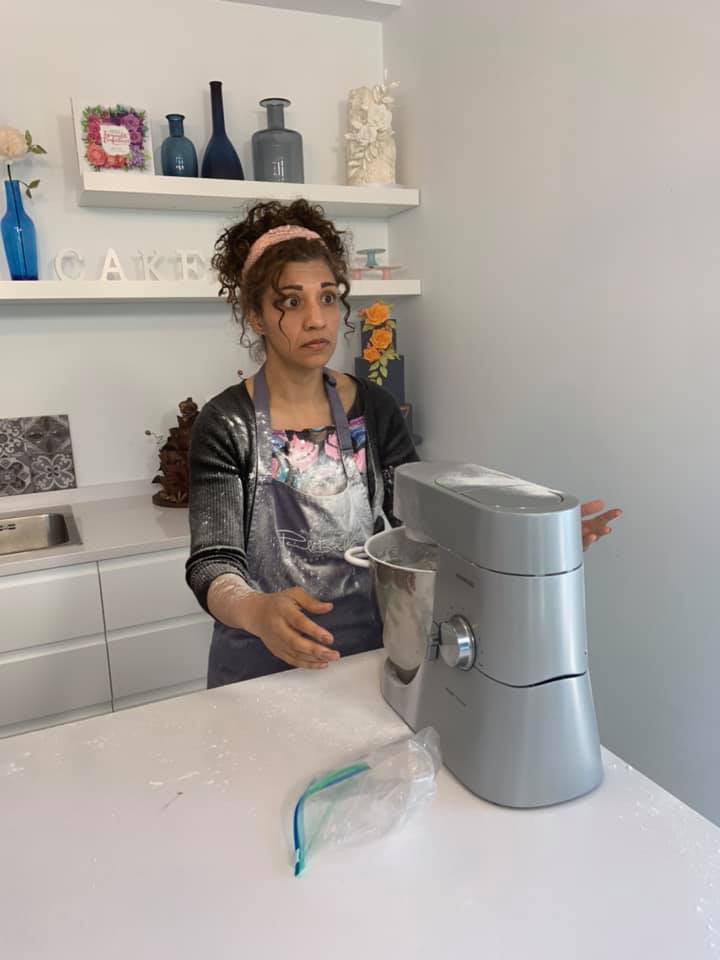 ladies on the course who were all vibrant and vivacious, coming from various different backgrounds, but all with a passion for cakes. All five of us, along with Paul and his partner, David, really shared a bond together, and we are still in touch with each other, encouraging each other all the way". Farzana explains 'I have made life-long friends, in particular Nichola Meany who has been so supportive and encouraging me to follow my dreams'.   Embracing this experience was one of the best and most life changing decisions Farzana has ever made and she knew upon completion that it had inspired her more to expand her own interest in all things cake related!
It was the sense of community and overwhelming encouragement and support for each other that really amazed Farzana. Evaluating herself she was destined to be the girl with no confidence whatsoever. Yet, Paul and David saw something different; they met this bubbly and hilarious character; someone who sparkled like magic.  Farzana's confidence grew as others laughed at her expressions and figures of speech during the process of baking and cake decorating. Her chants of 'shake what your mama gave you,' and 'roll your balls balls' had Paul, David and other participants in stitches!
The sheer fact that Paul and David had so much confidence and belief in her convinced her of her own self-worth and she began to believe although, full of nerves that she had a lot to offer and could go much further on the cake world!
As part of the course, Farzana had to do a mock cake presentation as though she was presenting to a class of students. Renowned for always wearing a bit of bling, she swiftly greeted everyone with 'welcome to Sparkles', little did she
know how much that phrase would become a part of her life! She thought of it off the hoof and everyone loved it telling her what an amazing name it would be for a future venture!
In November 2019 Farzana attended the Annual 'Cake International' event in Birmingham.  She describes this as 'A great show for cake decorators' and she totally 'hammered the bank card because there is so much great stuff to buy'.  Farzana was invited to the Cake Masters Ball and had the honour and privilege of sitting next to her idol Paul! She explains that it was absolutely no surprise that CakeFlix had won the award for 'Best Learning Experience'. This award has been for four consecutive years in a row.  Farzana explained how hard both Paul and David work to ensure they provide unique and dynamic learning experiences for their members and the cake world.   Farzana describes the ball as a 'wonderful experience and to see Paul and David being awarded was magnificent'.
Farzana launched 'Sparkles Cake Academy' in February 2020 in Alva, Clackmannanshire.   The first two classes were a great success.  The students thoroughly enjoyed her class and made comments such as 'That was the best day ever' and 'Good fun' also 'learned so much',  Farzana described her classes as 'Made my heart happy seeing their big smiles and their beautifully decorated cakes'.
Nobody could have predicted what was to happen next. After two classes in to 'Sparkles Cake Academy' Coronavirus arrived and lockdown happened. Of course, this impacted on business owners across the world! Farzana was bitterly disappointed and a little worried as it came just as she was in the process of launching her 'Sparkles Cake Academy' business. Farzana remains positive; she is currently putting her new found confidence and skills to good use during lockdown creating the most beautiful sugar flowers and of course some sparkly chocolate shoes with handbags to match! Lockdown has literally given her more time to immerse herself in her cake business and CakeFlix tutorials is a recurring theme in her browsing history!
Thankfully turning that corner brought more opportunities for Farzana will be doing her first-ever live cake-decorating demonstration tutorial for CakeFlix.  This will be viewed internationally by members of CakeFlix, she is absolutely petrified! However, it's such a compliment to be doing that she's decided to put on her sparkle and be her bubbly self.
Sparkles Cake Academy will be back as Farzana plans to relaunch the business once the lockdown restrictions are lifted. It will be a bit like starting over again for her, but every crisis creates opportunity and there will very likely be people out there who are keen to enhance their lockdown baking skills. Farzana just loves being part of the cake community and her contact list is forever expanding with like-minded enthusiasts. She remains in contact with everyone she's met along her journey so far, and that's the one thing she wants others to embrace! Farzana wants to pass on to her customers and anyone else who will listen — that belonging to a community of like-minded people who are passionate about cakes is like expanding your circle of family and friends!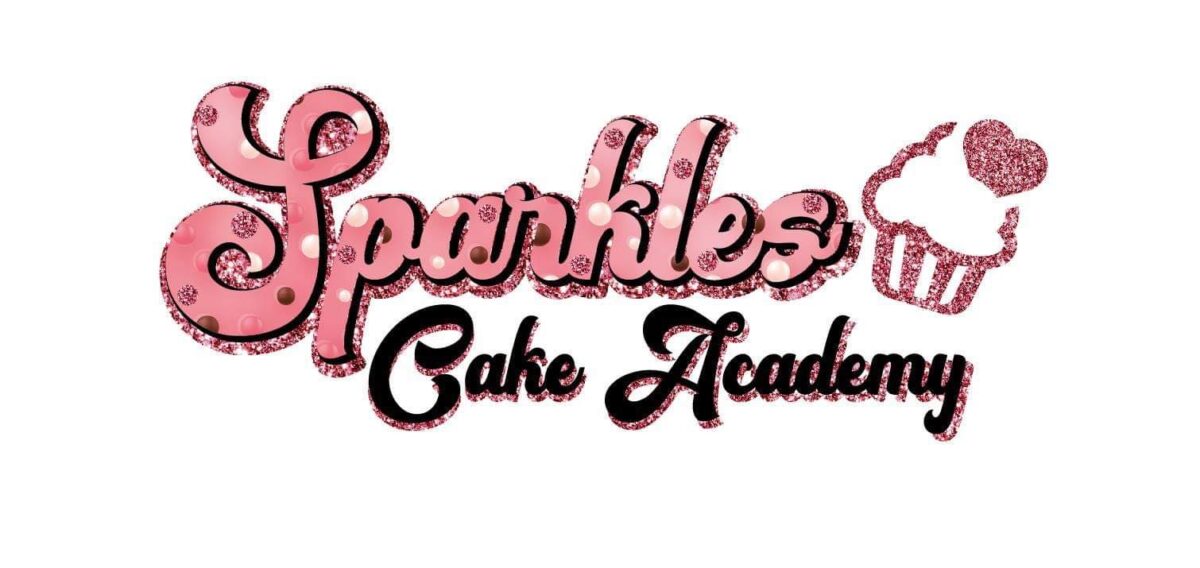 Farzana concludes by stating that CakeFlix has taken her on the best journey of her life and for that, she is forever indebted to Paul and David for being such a positive and inspirational influence in her cake journey so far. Watch this space for Chapter 2…
Connect with Farzana on SPARKLES CAKE ACADEMY FACEBOOK PAGE.