Interested in becoming a Cake Decorating tutor?
Already teaching, but need to learn how to use the new technologies?
Want to teach to thousands via CakeFlix TV?
Train the Trainer - Online - with Paul Bradford and David Brice will do all that and more!
About the Course
Payment plans available on request to CakeFlix members Contact us for Details.
Through online learning and private 1 to 1 coaching with Paul Bradford & David Brice, this is an excellent platform to launch your cake decorating classes. There are approximately 3 days of coursework. A schedule will be agreed to work around your commitments, but the course must be completed within 3 months of purchase.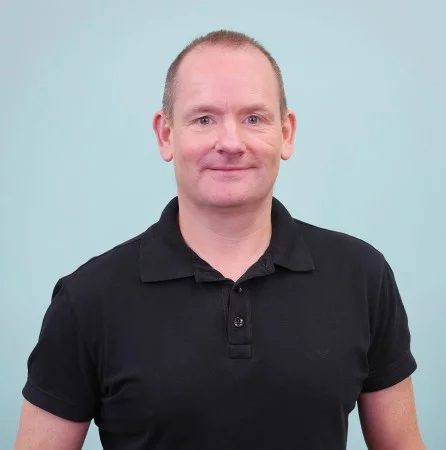 You will be guided every step of the way and receive help and advice from training professionals. By the end of the course you will be live on CakeFlix TV, which is an excellent platform to get your name out there to thousands of potential customers.  CakeFlix TV videos have an average of 10k views on Facebook alone and they are also published to Youtube (50k subscribers) and via our Apps to all the main streaming channels.  But don't worry, you will only be asked to consider it when Paul and David both think you are ready. The training throughout the course will address any fears or limiting beliefs, to ensure that you have all the qualities needed to be a successful cake decorating tutor.
Not all applicants will be invited onto the course. To be accepted, the applicant must first submit 5 images of their cakes and pass a screen-test via Zoom  Contact us for Details.
Key Learning
How to communicate clearly and effectively when demonstrating
Key tasks required to ensure that your course runs smoothly
Controlling awkward situations
How to manage your time
Ensuring that your students have a great experience
How to get your first 8 students
How to teach your classes online
1 to 1 coaching with Paul Bradford to Design your cakes for teaching
1 to 1 coaching with David Brice to create an exciting and engaging business plan
Requirements
Internet connection suitable for live broadcasting on Facebook
Camera/phone and stand
Course Syllabus
How to use Zoom for teaching
Key factors required to run a successful course
Introduction to the business plan
Learner hosts a 10-15 min cake demo with feedback
DISC – Personality profiling
Paul's teaching experience
Learner hosts a 10-15 min demo with feedback
Marketing – How to get your first 8 students
Designing your cakes to teach – 1 to 1 coaching with Paul
Learner hosts a Facebook Live to Private Group with feedback
Learner hosts a Facebook Live to CakeFlix Pro Group with feedback
Hosting courses online
Business coaching 1 to1 with David
Go Live on CakeFlix TV
NOTE: This course is run through Paul Bradford Training Ltd to see the full Schedule head to PAULBRADFORD.CO.UK
Tutors:
Paul Bradford
David Brice
About your Tutors
Paul Bradford´s mission is to 'Empower people to achieve their cake decorating dreams' by providing a range of cake decorating courses and online tutorials through their website, which currently teaches 200,000+ students. David had a good military and civil service careers before moving into the cake world. He is the lead business tutor and Training Manager at CakeFlix and Paul Bradford Training.